Senior Moving Services in Richmond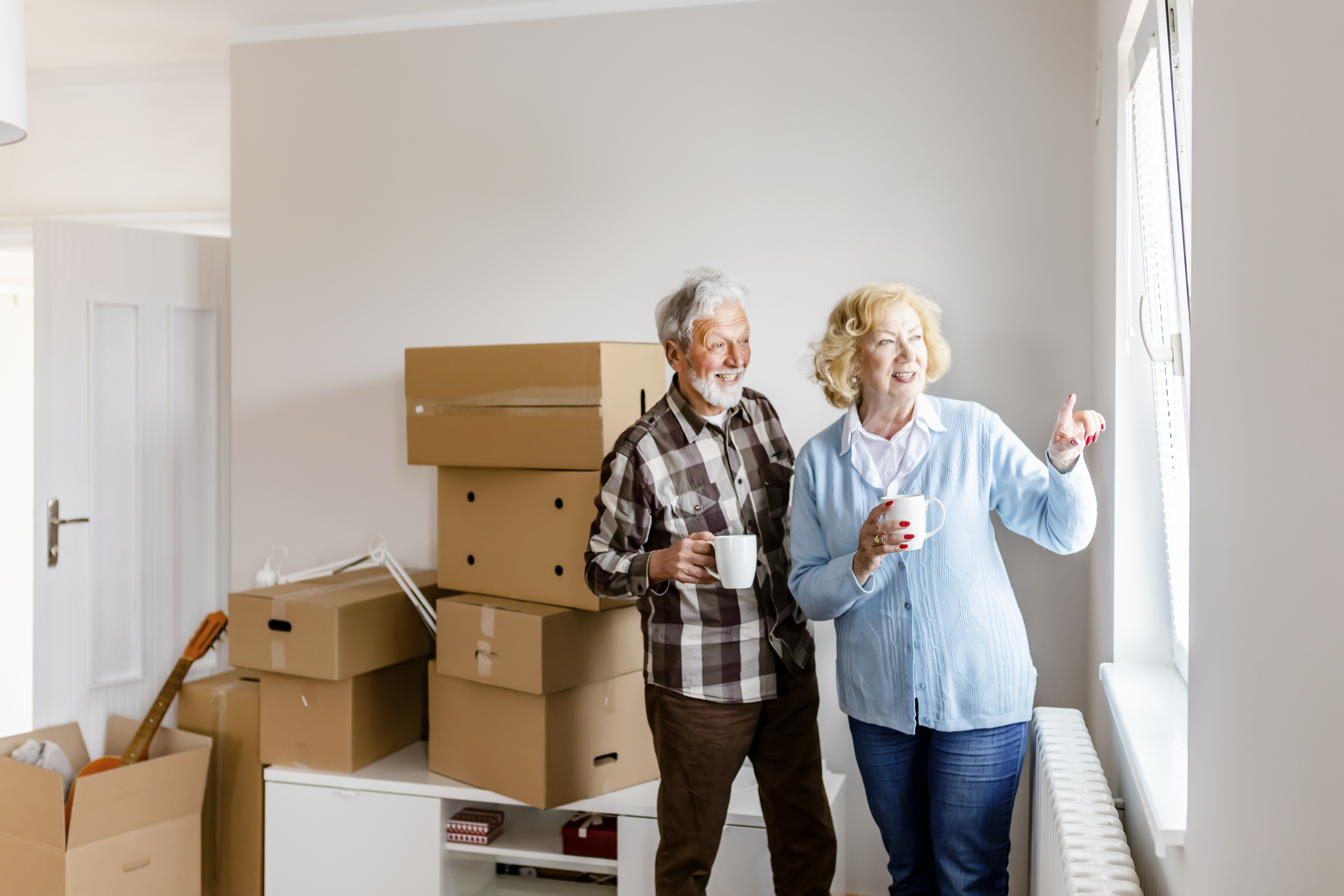 Heroes Moving & Storage offers senior moving services throughout Richmond VA and beyond. You may need to downsize if:
Your house has unused bedrooms.

Your location is not within convenient walking distance to restaurants and grocery stores.

The yard work is getting more difficult to accomplish.

The upkeep

of

the interior of the home has become more difficult.
If any of the above scenarios describes you, call us. We can meet with you to discuss your needs and provide you with a free written estimate. We have lots of experience in assisting the elderly with our senior moving services and which tasks they need help with, all while staying within their budget.
Moving to an Assisted Living Facility
Seniors moving to an assisted living facility have to follow very specific instructions as to what they can bring, which is usually a very small portion of what they own. This can be a very sad and overwhelming time for seniors. Here at Heroes Moving & Storage, we offer professional packing services by employees trained to work with seniors.
Emergency Admission to a Rehabilitation or Nursing Facility
Are you overwhelmed by an emergency transition of parents, grandparents or any senior relative into an assisted living facility or full-care facility? Our senior moving services are here to help. The sudden illness or injury of a loved one often presents a busy and unpredictable situation. We will send a friendly team of experienced movers that will work quickly to handle the moving tasks you would like done. If you don't know how to begin, we are happy to consult and advise which tasks should come first.
Tips to Ease the Transition to a Smaller Home
Here are some of our suggestions for helping loved ones keep memories of special or treasured items:
Help your loved one choose a few precious pieces to keep, then take a picture of the rest of the collection. Print it up as a large poster and then frame it, which offers a wonderful way to view the collectibles without taking up too much space.

Before packing all those bulky framed photos, remove the photos from the individual frames and place them in a memory album. This way, you can reduce the number of large heavy boxes of family photos into a single coffee

table-sized album

. This album is a beautiful way to reflect on cheerful memories during a difficult move for seniors.
And our Richmond, VA, movers have just the right place to store all of these treasured belongings that your family might not have any room for. Check our climate-controlled storage units. 
Packing and Unpacking Services
We can pack a few items or pack everything up – your choice. We can also unpack your boxes and even offer you our White Glove Service by putting everything away for you too. Rest assured, our professional packing service is speedy, and able to pack up an entire house in just a few hours. It could take you a week or more to pack a few rooms, leaving your current home in disarray.
With just a bit of basic information, we can provide you with a free moving estimate over the phone, by text, or by email. ​However, in certain circumstances, it may be better if we visit and see what you have to move. In the event of a senior moving service, our expert estimators will look at all the rooms and items you are moving to give you a more detailed estimate.
Packing Supplies
Need moving supplies? Check our prices and kits here. We offer:
large, medium, and small boxes

wardrobe boxes

mattress bags (all sizes)

furniture pads

packing paper

mirror/picture boxes

dish barrel boxes

glass pack kits

tape and cushion foam

bubble wrap
Contact Heroes Moving & Storage
To learn more about our senior services, contact us today. We look forward to helping you with all your moving needs. Our Richmond moving company prides itself on offering the absolute best moving experience all at an affordable price to all our customers. Our senior moving services are one of the most recognized in Richmond, VA. If you are interested in learning some more tips and tricks about moving then check out our moving blog here for more information.