Our Acclaimed Montrose Movers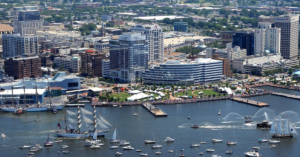 Montrose, Virginia is a beautiful and charming town that offers residents a peaceful and relaxed lifestyle, surrounded by stunning natural scenery. Our Montrose movers from Heroes Moving & Storage, want to be the moving company that you choose to help you get settled into this lovely new town you will soon be calling home. 
Montrose is surrounded by natural scenery, including rolling hills, lush forests, and beautiful mountain views. This town offers residents a quiet and relaxed lifestyle, making it ideal for anyone wanting to get away from the hustle and bustle of city life. Montrose is located within a short drive of several major cities, including Washington D.C., Baltimore, and Richmond. This makes it an excellent option for those who want to enjoy the benefits of living in a small town while still having access to the amenities and opportunities offered by larger cities. 
Our Reliable Residential Movers in Montrose, VA
Residential moving services are a crucial aspect of the moving process, as they help homeowners transition to their new homes with ease and convenience. Our movers in Richmond, VA, specialize in providing a variety of services to meet the needs of residential customers, including packing, loading, transportation, and storage solutions. Our residential moving services can make the transition to a new home much smoother and less stressful. Our Richmond movers want you to focus on settling into your new home and enjoying all that Montrose has to offer. 
The Professional Commercial Movers in Richmond
Need to relocate or expand your business to Richmond, VA? Our commercial moving services can take care of that for you. Montrose, VA, is a thriving business community, and as such, commercial moving services are in high demand. Our movers in Montrose specialize in providing a range of services to meet the needs of commercial customers, including offices, retail businesses, and other types of organizations. We provide the best movers Montrose has to offer. 
The Packing Services You Need in Montrose
Packing is one of the most important and time-consuming aspects of the moving process, and a quality packing service offered by our Richmond movers can make all the difference. We provide these packing services to both our residential and commercial customers. These packing services will help make sure our Montrose movers can execute your move without running into any bumps throughout the relocation process. 
In case you come unprepared or are missing a couple of tools for a smooth and quick move, we offer a wide range of packing supplies. These packing supplies include boxes, dollies, bungee cords, and much more. Our packing supplies come in incredibly handy for all our customers and movers. 
Our Montrose Movers Are Here to Help
Stop searching for Richmond moving companies, we are the reliable moving company you are looking for. When you choose Heroes Moving & Storage, you can have peace of mind that your move will happen completely stress-free. Our moving company in Montrose prides itself on exemplifying the absolute best moving experience all at an affordable cost. We even offer climate-controlled storage solutions for you as sometimes moving includes downsizing. You can count on our professional movers to handle any moving needs you have. Even piano relocations, our piano movers in Richmond, VA, can handle that as well. 
If you have any further questions about the moving process to this beautiful town of Montrose, VA, we urge you to contact us today. We look forward to helping you.