Expert In-Home Moving Services by Heroes Moving & Storage
When you need experienced movers for professional in-home moving services, look no further than Heroes Moving & Storage. We specialize in helping you move heavy or awkward items within your home or to another location, all while providing top-notch moving services that ensure your belongings and property remain safe.
Your Trusted In-Home Furniture Moving Specialists
Heroes Moving & Storage is your go-to choice for in-home furniture moving and more. Whether you need assistance moving a few heavy items from one room to another within the same home or require help loading and unloading storage containers or rental trucks, our experienced team is here to make it happen. We excel in tackling those challenging moves that seem impossible, including piano moving.
Labor-Only In-Home Moving Services
Our in-home moving services, often referred to as labor-only moves, are priced per hour to provide you with cost-effective solutions for your specific needs. Whether you need help moving furniture in your home or managing a more extensive move, we have the expertise and tools to get the job done efficiently.
Quality Packing Supplies for Safe Moves
To ensure your belongings are packed safely, we offer a range of high-quality packing supplies, including boxes of various sizes, wardrobe boxes, mattress bags, furniture pads, packing paper, mirror/picture boxes, dish barrel boxes, glass pack kits, tape, cushion foam, and bubble wrap. These supplies are designed to protect your items during in-home moving and transportation.
Your Safety and Security Matter
At Heroes Moving & Storage, safety is our priority. We take pride in hiring veterans who embody qualities like high morals, discipline, creative problem-solving, and stamina. Before joining our team, employees undergo rigorous background checks, including criminal and driving records, and are subject to random drug testing. Rest assured, your family and property are in good hands.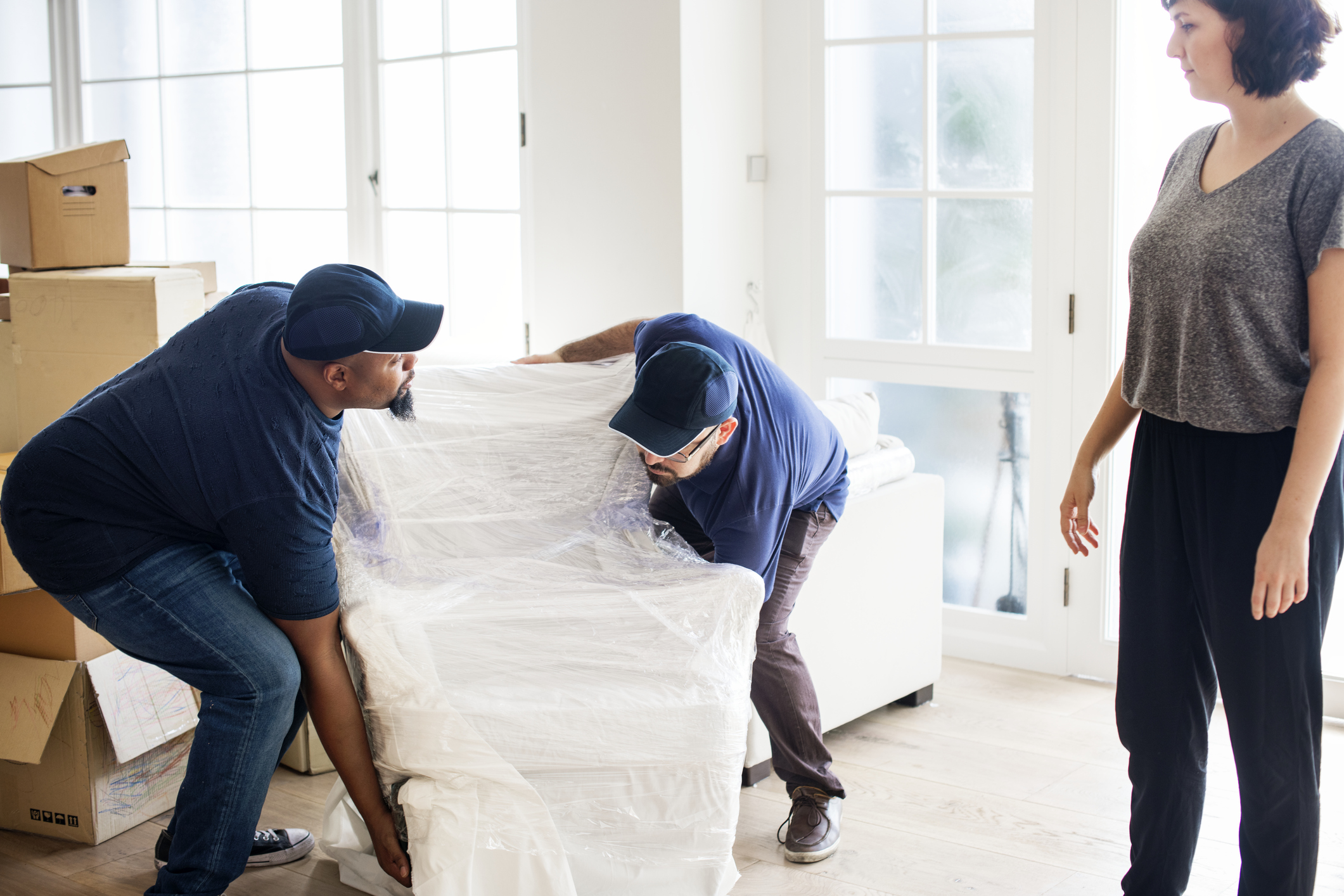 Request a Free In-Home Moving Estimate
Getting started with Heroes Moving & Storage is easy. With just a few details, our Richmond residential movers can provide you with a free moving estimate over the phone, via text, or by email. In some cases, we may recommend an in-person or virtual video assessment to provide a more accurate estimate based on the rooms and items you need to move. We're committed to making your in-home move easy and budget-friendly.
How Do Movers Move Heavy Furniture?
Movers employ various techniques and equipment to move heavy furniture safely and efficiently. They often use furniture sliders or moving dollies to minimize friction and ease transportation. Additionally, movers are skilled in proper lifting techniques to prevent injuries and strategically disassemble and reassemble furniture when necessary, ensuring a smooth relocation process.
From pianos and gun safes to sectionals and large appliances, we have the expertise and tools to move anything heavy or awkward from one room to another. Why risk injury when you can rely on our experienced team to handle it safely and efficiently?
Choose Our Richmond Moving Company for Your In-Home Move
For more information about our in-home moving services, contact us or fill out a free detailed estimate form. Let Heroes Moving & Storage be your trusted partner for all your in-home furniture moving and relocation needs. We're here to make your move stress-free and your belongings safe and sound.  Check out our moving blog for more tips and tricks when it comes to relocating.