Dependable Local Movers for Your Stress-Free Move With Heroes Moving & Storage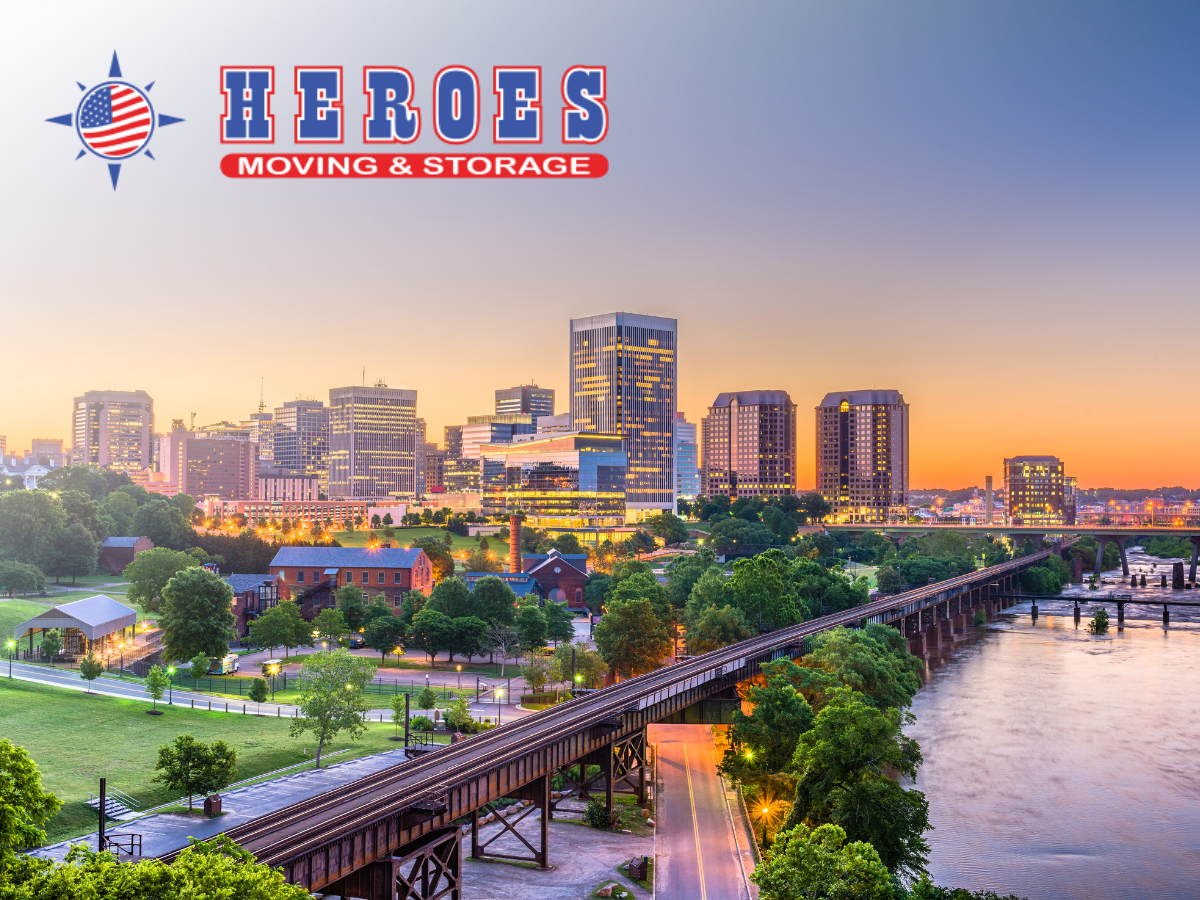 At Heroes Moving & Storage, we understand the significance of a smooth and hassle-free local move. That's why our team of dependable local movers is committed to providing you with top-notch service, ensuring that your transition to a new home is as effortless as possible. As your trusted partner in relocation, we go above and beyond to make your move a success.
How Do I Find the Best Local Movers?
Finding the best local movers can be a daunting task, but our Richmond movers are here to simplify your search. We're not just any moving company; we are your dependable local movers who stand out from the rest.
Research and recommendations:

To find the best local movers, start by asking friends, family, or colleagues for recommendations. Word-of-mouth referrals can be invaluable in your search. Our impeccable track record and satisfied customers make us a top choice.

Check online reviews:

Reading online reviews and testimonials can provide valuable insights into a moving company's reputation. Heroes Moving & Storage is proud of our five-star ratings and

positive reviews

, showcasing our commitment to customer satisfaction.

Licensing and insurance:

Ensure the local movers you consider are licensed and insured. At Heroes Moving & Storage, we are fully licensed and insured to guarantee the safety of your belongings during transit.

Transparent pricing:

Request quotes from multiple local movers and compare their pricing structures. With Heroes Moving & Storage, you can trust our

competitive and transparent pricing

without hidden fees.

Experience and expertise:

Look for local movers with years of experience in the industry. Our skilled team at Heroes Moving & Storage possesses the expertise needed to handle your move with precision and care.
What Do Local Movers Do?
Local movers play a crucial role in ensuring a seamless and efficient relocation process. Heroes Moving & Storage offers a wide range of services designed to cater to your specific needs.
Packing and unpacking:

Our local movers can handle the entire packing process, from wrapping fragile items to securing your possessions in boxes. We also offer

packing and unpacking services

at your new location.

Loading and unloading:

Heroes Moving & Storage's dependable local movers are experts at safely loading and unloading your belongings, minimizing the risk of damage during transit.

Transportation:

We provide well-maintained vehicles and equipment to ensure the safe transportation of your items to your new destination. Your belongings are in good hands with us.

Storage solutions:

If you require short-term or long-term storage, our facilities are secure and climate-controlled, ensuring the safety of your possessions until you're ready for them.

Customized services:

At Heroes Moving & Storage, we understand that each move is unique. We tailor our

moving services

to your specific requirements, ensuring a personalized and stress-free experience.
What's Considered a Local Move?
A local move typically refers to a relocation within the same city or a short distance from your current location. The specific distance that defines a local move can vary by region, but it usually involves moves within a 50-mile radius. Heroes Moving & Storage specializes in local moves, making us the go-to choice for in-town relocations.
Whether you're moving across the street, to a neighboring town, or within the same city, Heroes Moving & Storage is your dependable local mover. Our team is well-versed in navigating the intricacies of local moves, ensuring that your transition is efficient and stress-free.
Our Richmond Local Moving Company Is Here to Help
Choosing Heroes Moving & Storage as your local mover means selecting a partner dedicated to your satisfaction. Our dependable local movers are experienced, licensed, and insured, offering transparent pricing and a range of services tailored to your needs. When you trust us with your local move, you're choosing a team of professionals committed to making your relocation a seamless and successful experience. Contact us today for a stress-free local move that exceeds your expectations. Feel free to fill out a free, no-obligation detailed estimate for your next move. We look forward to hearing from you!