Your Trusted Richmond Commercial Movers
​When it comes to relocating your business, you need a trusted partner who understands the unique challenges of commercial moves. Our Richmond commercial movers at Heroes Moving & Storage specialize in commercial relocations, catering to businesses of all sizes and types in the Richmond metro area. Whether you're shifting offices or moving retail spaces, count on us to handle your business items with care and expertise.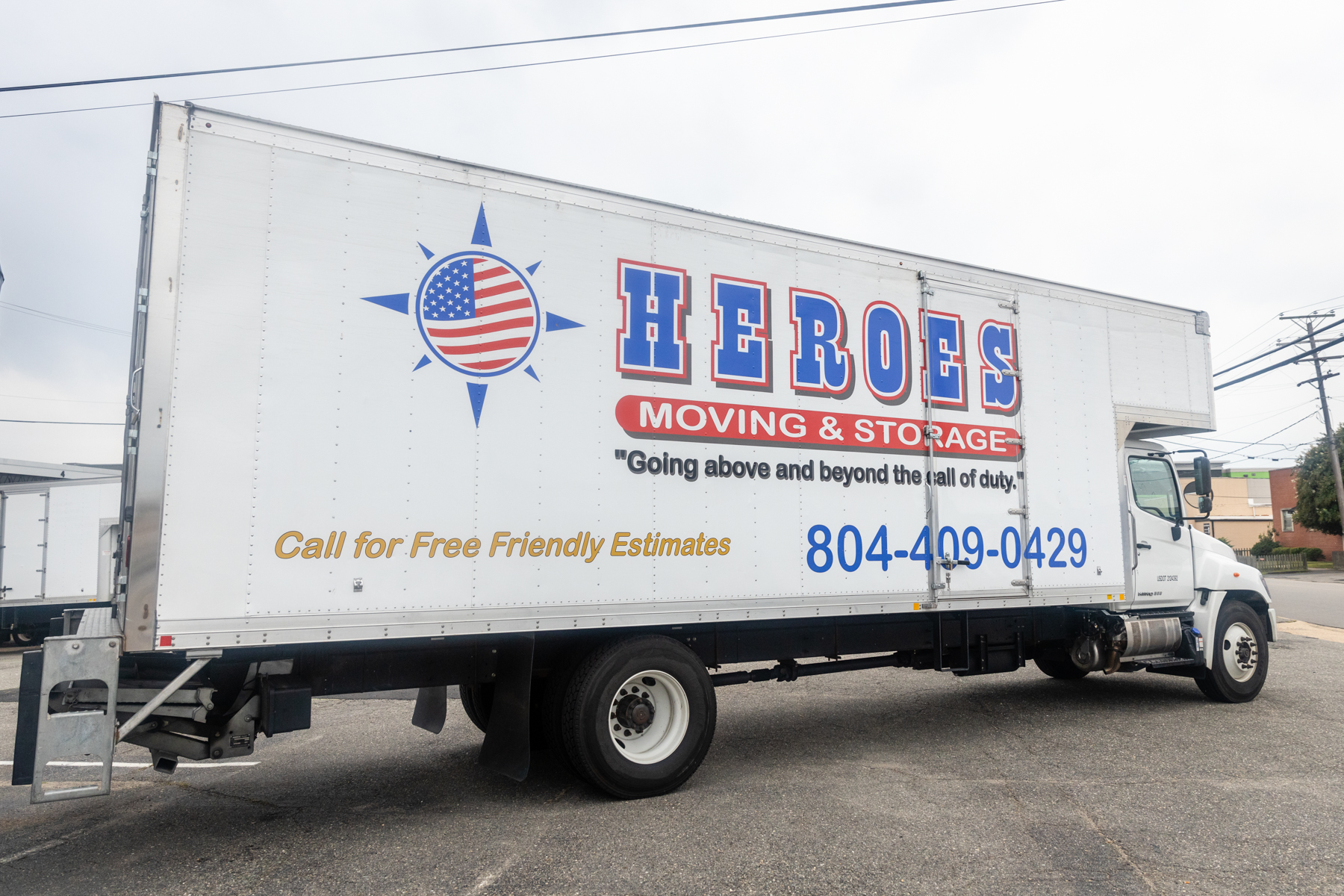 What Is Commercial Moving?
Commercial moving refers to the process of relocating a business from one physical location to another. This can involve shifting offices, stores, warehouses, or any commercial space. Unlike residential moves, commercial moving involves the transportation of essential business assets, equipment, and documents. It often requires meticulous planning, specialized packing, and a coordinated effort to minimize downtime and disruption to the business operations. 
Professional commercial movers, like Heroes Moving & Storage, offer tailored moving services to ensure a smooth transition, making sure that valuable assets, office furniture, electronics, and sensitive data are moved safely and efficiently to the new business location.
Our Expert Virginia Commercial Movers
Our Virginia movers have been serving businesses in, out of, and around Richmond for years. We recognize that commercial moves differ significantly from residential ones, and we leverage our extensive experience to make your move seamless and efficient.
All-Inclusive Office Movers in Richmond, VA
Choosing Heroes Moving & Storage for your commercial move ensures a comprehensive office relocation that prioritizes the safety and efficiency of your items. We take extra precautions by bubble-wrapping computers, signage, artwork, and delicate items. Our team comes equipped with additional moving supplies and labels, and we can even assist with your packing needs.
Types of Businesses Our Commercial Movers in Richmond Serve
Our Richmond movers cater to a wide range of businesses, including but not limited to:
Hotels and Motels

Retail Stores and Interior Designers

Government Offices

Hospitals and Clinics

Educational Institutions

Nonprofit Associations

Corporate Offices
The Best Commercial Moving Richmond, VA Has to Offer
Our Richmond office movers offer a host of benefits and services, including:
Free Consultation and Written Estimate

: We start with a free consultation and provide you with a detailed written estimate.

Full-Service Packing

: Our team can handle the entire packing process for you, ensuring your items are secure for the move.

Custom Crating

: For exceptionally delicate or valuable items, we offer custom crating solutions.

Modular Furniture Expertise

: We excel in the installation, disassembly, and reassembly of modular furniture.

Equipment and Supplies

: Our movers come equipped with dollies, hand-trucks, and straps to secure your belongings.
Packing Supplies and Services for Commercial Moving
If you prefer to pack your own office, rather than use our packing services, our Richmond commercial movers offer a range of moving supplies for sale, including boxes of various sizes, furniture pads, packing paper, mirror/picture boxes, glass pack kits, tape, cushion foam, and bubble wrap. However, if time is a concern, we can handle the packing for you.
A Seamless Business Transition
With Heroes Moving & Storage, your business move will proceed smoothly, getting you up and running in your new location in no time. We can also assist with loading and unloading all your most challenging office equipment, from A/V gear and computers to furniture and cubicle walls.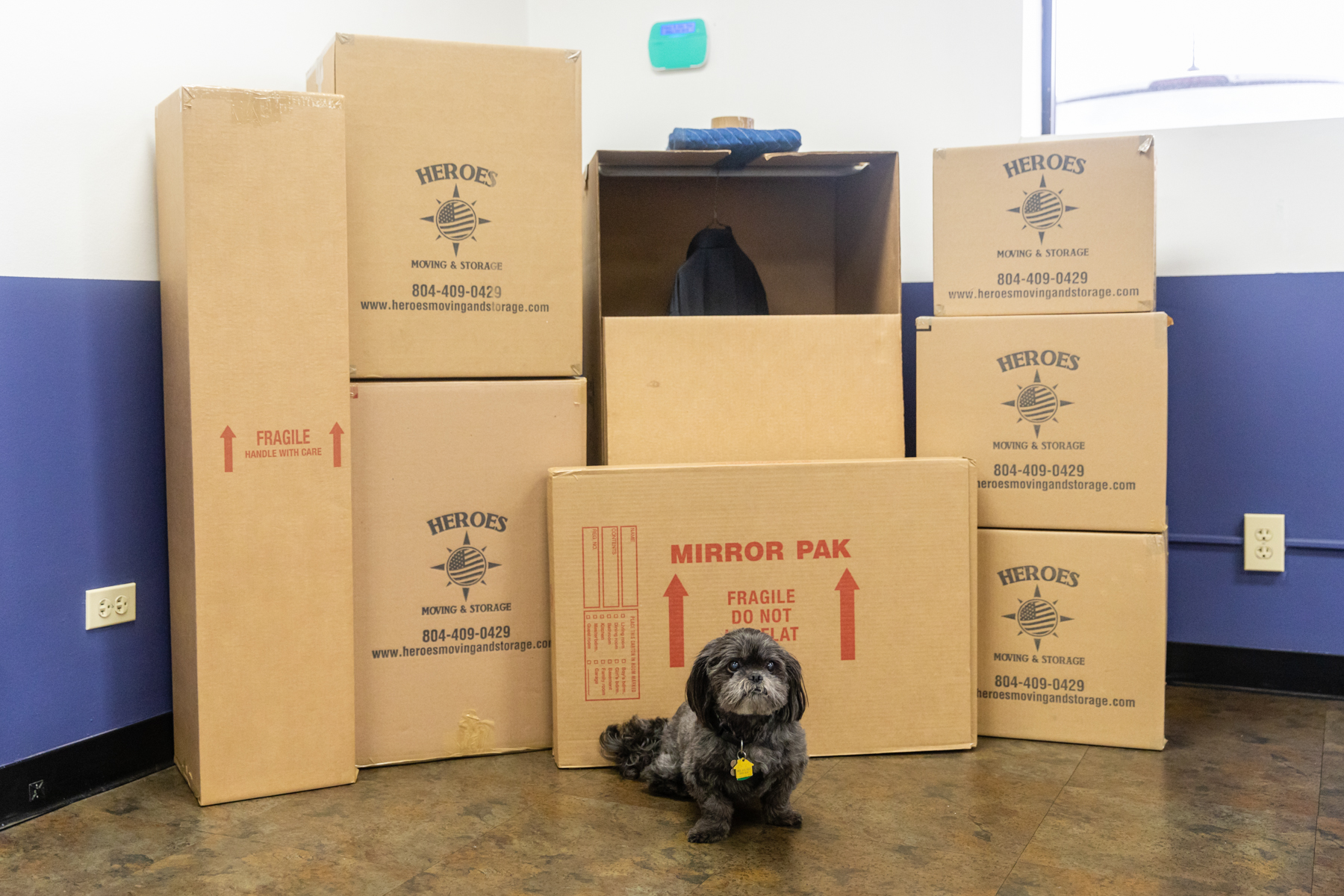 Choose Our Commercial Moving Company
To discover more about our Richmond commercial movers or to request a free estimate, we urge you to reach out to us. Heroes Moving & Storage is your dedicated partner for a hassle-free and efficient commercial move in Richmond.