Our Expert Piano Movers in Richmond, VA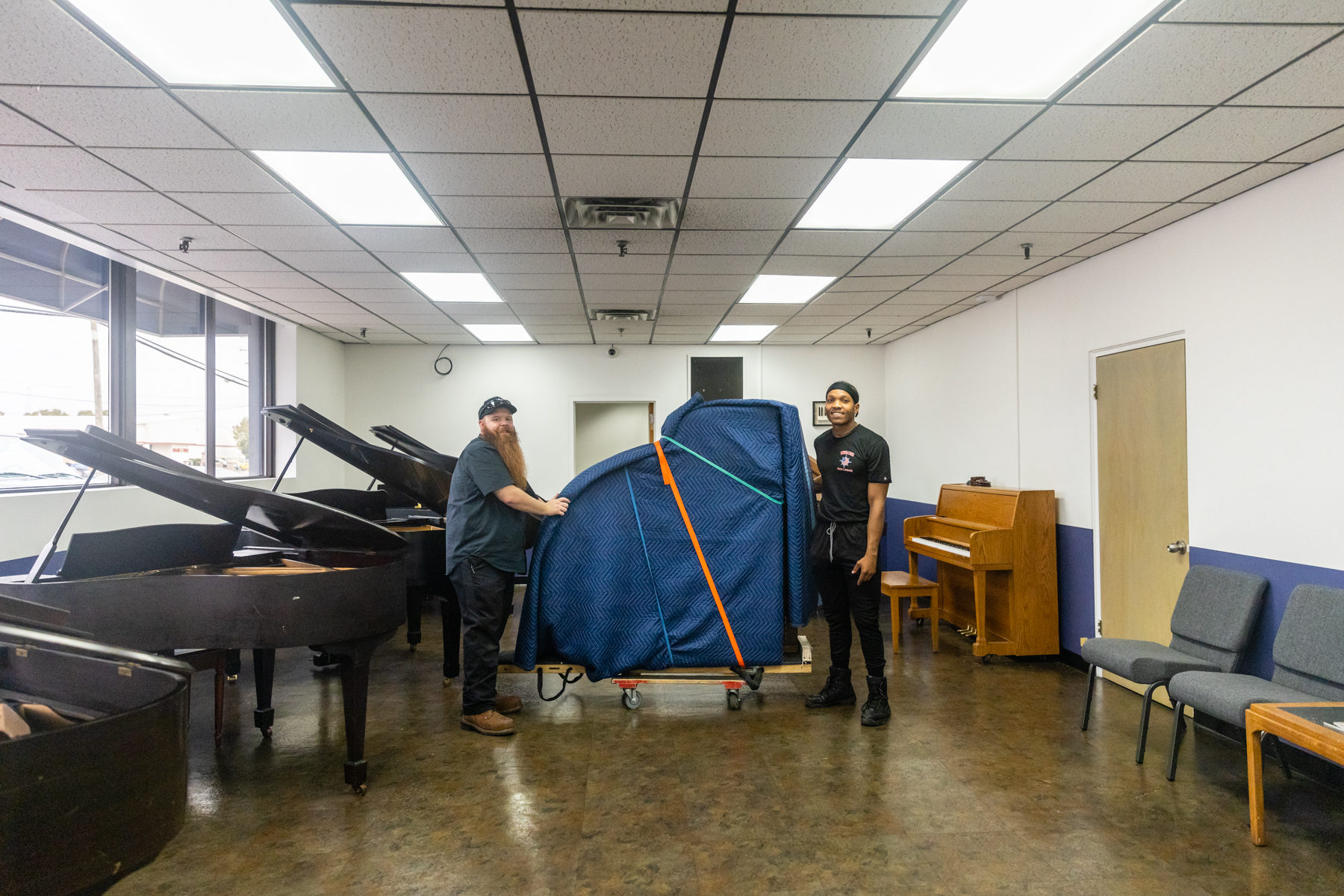 Got a piano to move? Heroes Moving & Storage can help. We have the experience and equipment to move your piano of any size, from uprights to baby grands. We also offer services to move, tune, repair, and/or store them in our climate-controlled storage facility, with an additional option of tuning every six months. Additionally, we offer previously-owned pianos for sale or rent. We promise to provide you with only the best piano movers in Richmond, VA.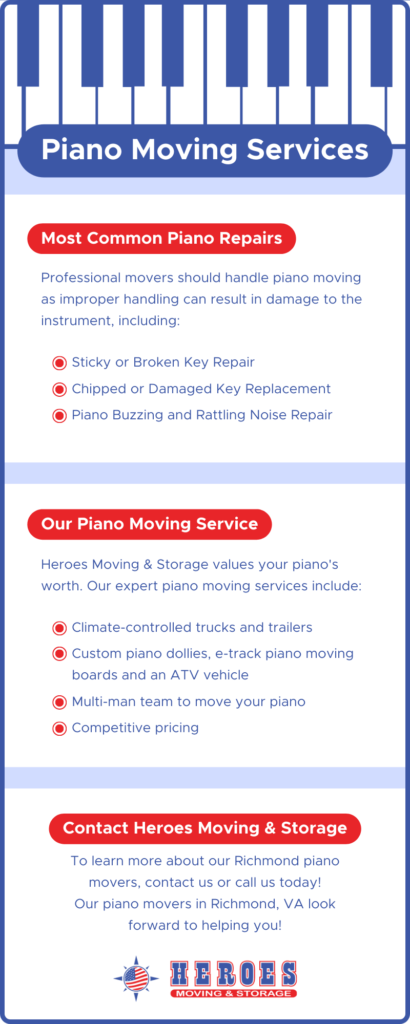 Whether you're moving locally or across the country, Heroes Moving & Storage is here to help. We offer a range of services to meet your needs, including residential and commercial moving, as well as helpful packing services. We understand that moving can be stressful, which is why we strive to make the process as easy and hassle-free as possible for you.
Piano moving is a difficult task that requires muscle and skill coupled with a cautious, slow journey to ensure no damage results. While upright pianos such as studio uprights, spinets, consoles and upright grands generally need no disassembly, baby grand, grand, and concert grand pianos need the legs removed.
The Piano Movers Richmond, VA Needs
When moved by a professional, a piano move only takes two people, or three at the most when many stairs and awkward spaces are involved. The professionals at Heroes Moving & Storage know:
How to properly disassemble pianos, transport them and assemble them together again in the new place.
The right equipment to bring, such as boards, skids, dollies, tools, straps, and pads to easily move hundreds of pounds across your floor.
How much sentimental and monetary value your piano holds.
Our Richmond movers also offer a wide variety of piano moving options for our Richmond piano moving customers, including:
Trucks and trailers that have climate controls so that your piano won't be subjected to any outside elements like extreme heat or cold;
Custom piano dollies, e-track piano moving boards, and an ATV vehicle great for short moves from the truck to your home;
Multi-man teams working to move your piano, ensuring you'll have several strong hands protecting your piano all throughout your Richmond piano move;

Our movers in Richmond handle the whole piano move ourselves and we don't hire anyone else.

Competitive price packages ensure that you'll not only be getting the best piano movers around, but also prices that won't break the bank.
Expert Piano Tuners
Piano tuning requires the maintenance of 250 strings, which are held under a combined tension of 15 to 20 tons. Understandably, it is a complex task that needs a highly experienced piano technician to do it right. The tuning pins in which the strings are wrapped are set strongly into a dense wooden block. The pins need a special wrench to turn them up or down, resulting in increasing or decreasing tension on the string to change its pitch.
It takes between 90 and 120 minutes to tune a piano. In general, it will take longer if the piano has not been tuned in quite a while. It's best to tune a piano twice annually, as humidity and temperature changes over the seasons cause the piano to go out of tune.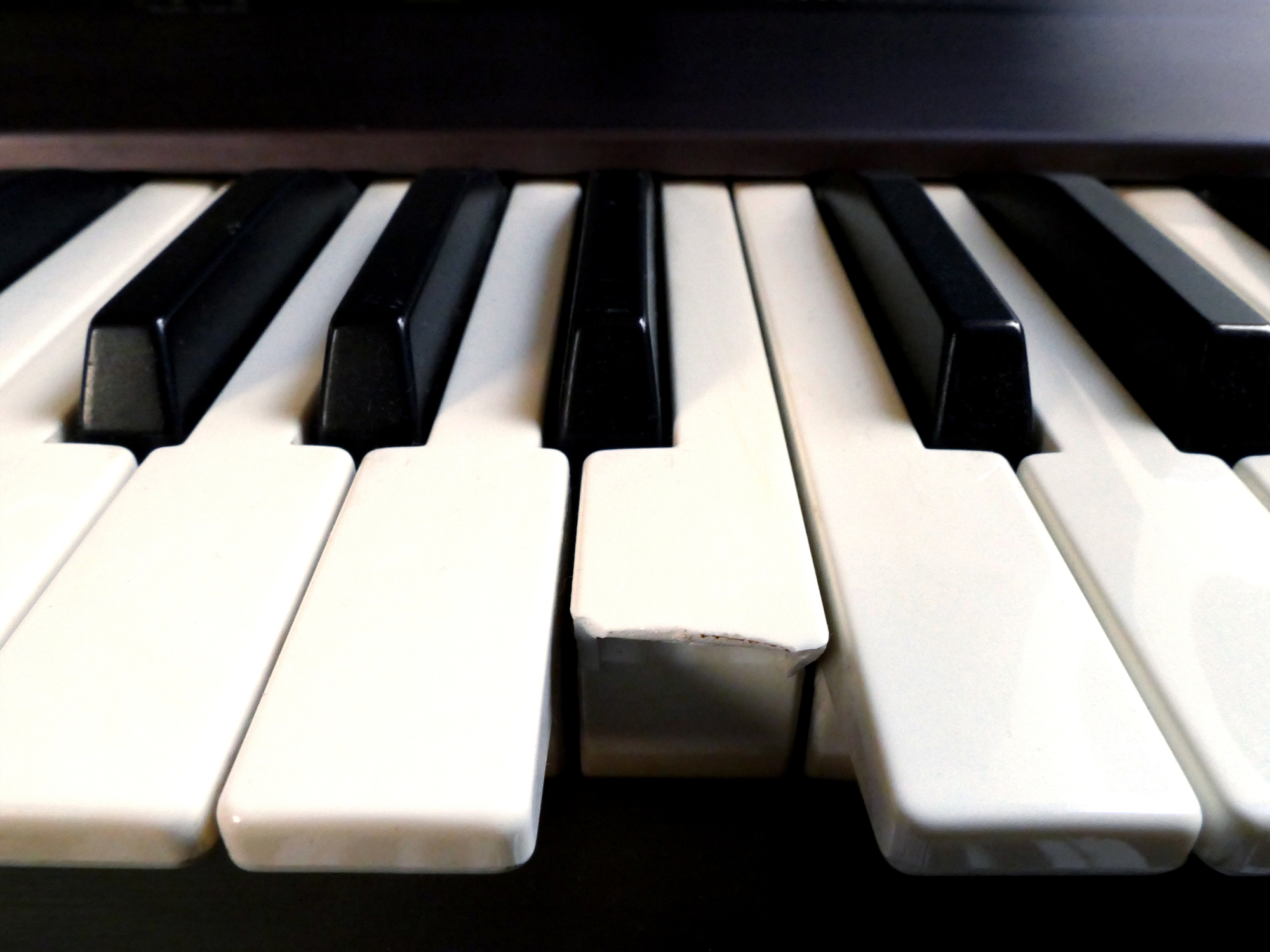 Most Common Piano Repairs
Sticky or Broken Key Repair: This is the most common repair call we get. There could be several reasons why a note won't play, such as humidity, cramped hammers, and even lodged foreign objects such as coins, pencils, toys, and crumbs.
Chipped or Damaged Key Replacement: Damaged, chipped or dirty ivory keys are common on many older pianos after decades of play.

 

Our Richmond moving company has a large inventory of recovered ivory keytops that can match almost any set of keys in these older pianos.

Piano Buzzing and Rattling Noise Repair: These noises could be caused by loose screws inside the piano. Trying to find those rattling screws is the hard part. The fix is usually easy, as tightening down the screws will dispel the irritating noise.
For us, it's a labor of love to work with pianos. Indeed, pianos are our passion! If you are experiencing any of the above problems with your piano, no matter how large or small, give us a call for an inspection, tuning, troubleshooting, repair or replacement.
Contact Heroes Moving & Storage
To learn more about our Richmond piano movers, contact us or call us today! We would be glad to answer any further questions regarding piano moving or moving in general. Our piano movers in Richmond, VA, look forward to helping you! We also urge you to inquire about a free detailed estimate for your next move.