Richmond Storage Units You Can Rely On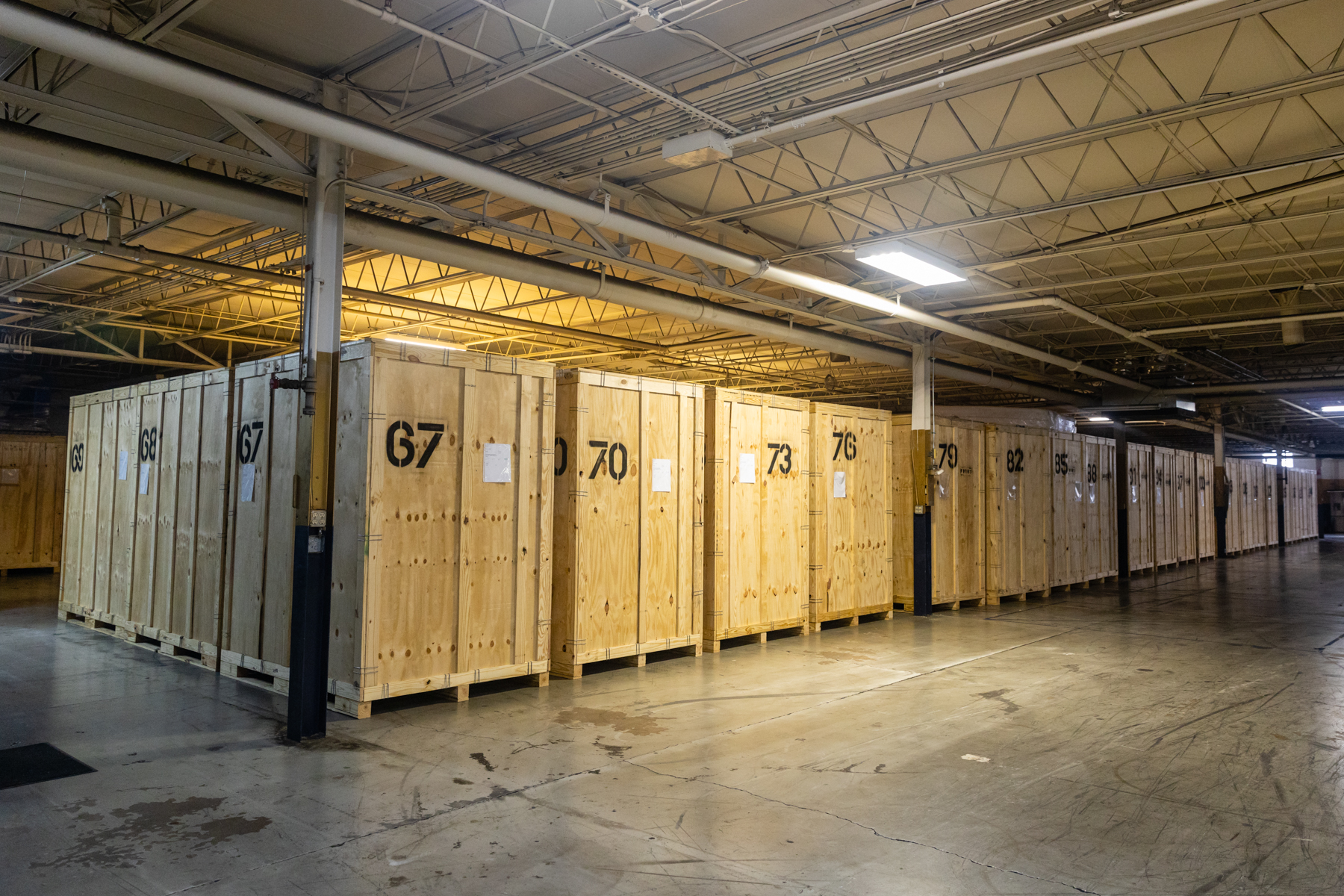 If you need a safe and secure place to store your belongings, Heroes Moving & Storage has got you covered. Our Richmond storage units are designed to protect your treasures from extreme temperatures and humidity, as well as pests and other threats. Whether you need short-term or long-term storage solutions, we offer affordable plans and reliable residential and commercial moving services to meet your needs.
Climate-Controlled Storage for Sensitive Belongings
Our Richmond movers understand that some of your belongings require special care and attention. That's why we manage the temperature in our storage warehouse with a high-quality HVAC system that ensures a warmer temperature than the outside temperature in cold weather, and a cooler temperature than the outside temperature in hot weather. All of our storage units in Richmond are raised at least 4 inches off the floor to allow for air circulation, and we deploy pest and rodent deterrents regularly to keep your belongings safe.
Some examples of climate-sensitive belongings that should not be stored in sheds, garages, or attics include computers, clocks, electronics, photos, negatives, photo albums, books, antiques, musical instruments, and paintings. Instead, inquire about our affordable plans and keep your treasures safe in our climate-controlled Richmond storage units.
Secure Storage With Steel Doors and 24/7 Surveillance
Our Richmond moving company takes the security of your belongings seriously at Heroes Moving & Storage. Our climate-controlled storage warehouse is equipped with steel doors and a contracted alarm security system to guard against fire, theft, and other threats.
Our movers in Richmond also have an in-house, 16-state-of-the-art camera security system that provides 24/7 surveillance, even on the coldest winter days or hottest summer days.
Prime Packing Supplies Available
In addition to our storage solutions, our Richmond moving service also offers packing services to help you prepare your belongings for storage or transport. Our packing supplies include large, medium, and small boxes, wardrobe boxes, mattress bags (in all sizes), furniture pads, packing paper, mirror/picture boxes, dish barrel boxes, e-crates, tape, and cushion foam. Visit our individual pages for more information about our services or contact us with any questions you may have.
Contact Heroes Moving & Storage
If you're in need of reliable storage solutions, Heroes Moving & Storage is here to help. Feel free to contact us or call us today if you have any questions regarding our Richmond storage units. We also can provide you with a detailed estimate for your next move.