Our Professional Movers in Midlothian, VA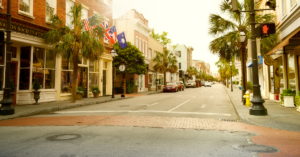 Are you moving to the Richmond area and looking for some reliable movers? Midlothian, VA, has the right team of relocation experts for you, courtesy of Heroes Moving & Storage. Situated in Chesterfield County, Midlothian, Virginia is an unincorporated village just fourteen miles west of Richmond, that is known for its proud coal mining and railroad history, old churches, and unique shops. Today, the Midlothian neighborhood is a burgeoning commercial and residential community that combines historical ambiance with modern amenities, and what makes it a desirable choice to so many. 
Midlothian actually started as a settlement of coal miners where the city was the first commercial coal miner in the United States. With a history that dates back more than three centuries, Midlothian is now a fast-growing Richmond suburb. Newcomers are drawn to the charm of the quiet Virginia countryside and friendly Southern community, as well as the modest cost of living. The sense of growth in the community has brought about low unemployment, healthy job growth, and a steadily growing set of resources for residents.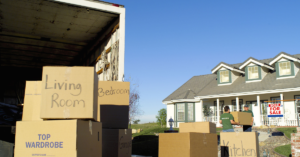 Our Local Movers in Midlothian
Here at Heroes Moving & Storage, we take extreme pride in providing the absolute best customer service all at an affordable price. Our residential moving service offers a dedication to quality that is unbeatable. Our Virginia movers will plan and execute your move with the proper attention and detail to safety. Our Midlothian movers will handle every step of the relocation process, eliminating the significant stress from your move.  
The Professional Piano Movers Midlothian, VA
Pianos are hefty, awkward, and delicate. When you hire a professional mover for your piano, they will use the proper truck and equipment needed to safely and securely transport it. As professional piano movers, we will provide padding for your piano to ensure it does not experience any damage and survives any unforeseen road hazards while transporting. Moving a piano on your own may not provide you with the same type of protection, we recommend hiring a professional, like our movers in Midlothian.
Our Acclaimed Moving Company in Midlothian, VA
No need to continue to waste your time searching for the right moving company. Midlothian, VA has the right group of movers for you. We can promise to provide you with the utmost best customer service throughout every step of your relocation. At Heroes Moving & Storage, we understand that every move is different and we each have individual needs when it comes to moving. For those reasons, we can offer our packing services to help you pack your belongings, and if any damages occur throughout the packing process, we can assure you that we will take care of that.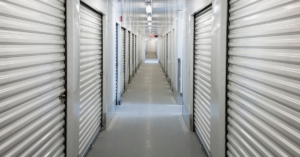 Contact Heroes Moving & Storage
Our Midlothian movers want to take the stress of moving off your hands so you can enjoy this new location you will be calling home. If you are ready to get started on your next move, contact us today! We offer great commercial moving services as well as climate-controlled storage units for those who may be looking to downsize. Our professional movers are ready and here to help with any moving needs you may have.