What is Richmond, Virginia Known For?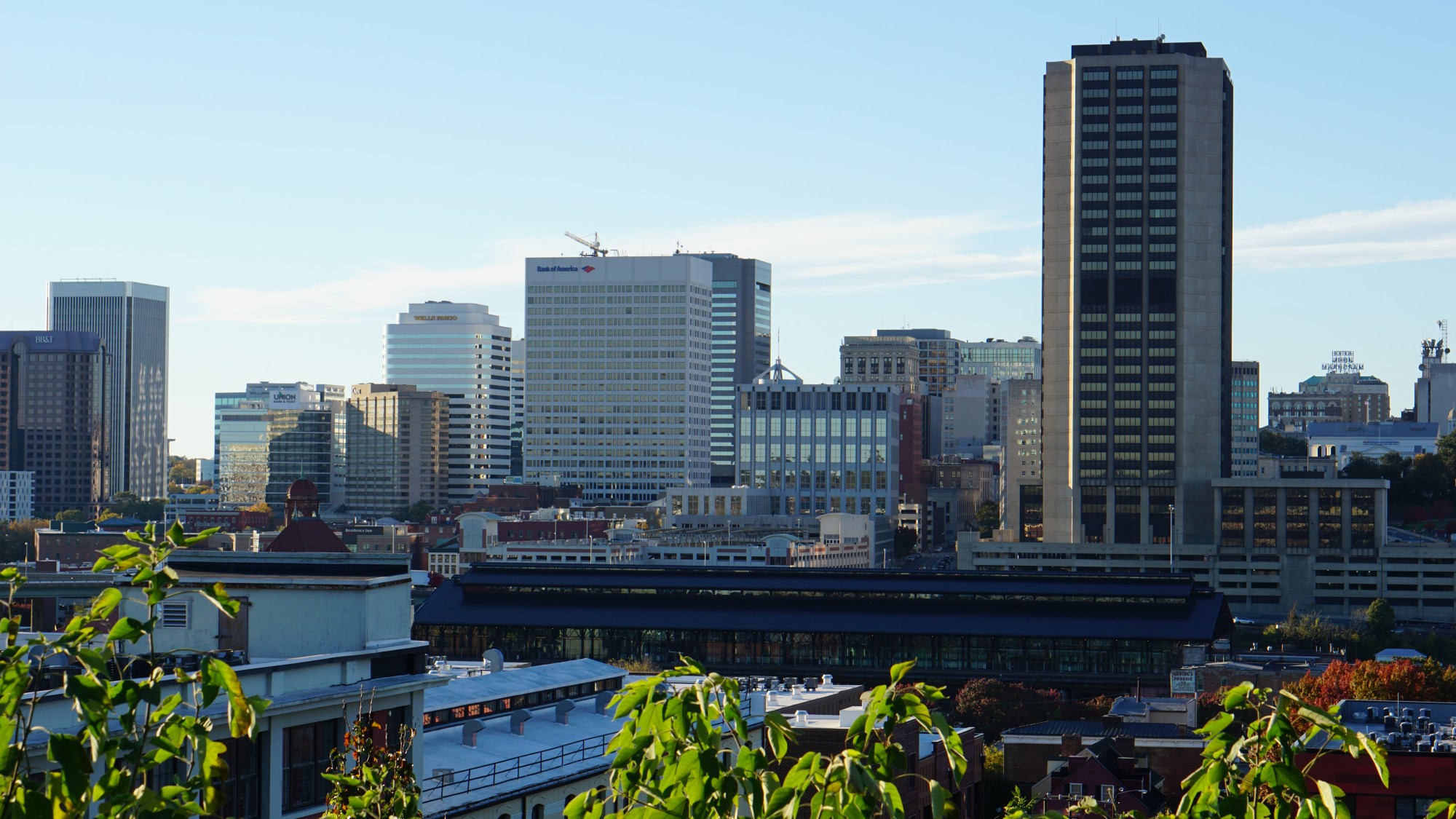 We love living in Richmond, Virginia. That much is obvious! But you don't have to take our word for it: Travel + Leisure named it the 3rd best place to travel in the world, National Geographic named it a top foodie city, and The Wall Street Journal said it's one of the best places to trick or treat!
We're humble, but we can't argue with the truth.
Richmond's had a lot of good press over the last few years. But you might still be wondering what exactly is so special about this city and what there even is to do here.
The short answer is a lot.
But we're going to give you the long answer too. Let's dive into exactly why Richmond is such a great city to visit (or move to!) and all the awesome things you can do, eat, and drink here. This is the only Richmond, Virginia travel guide you'll need!
We hope you've brought empty bellies and open minds.
Where Is Richmond, Virginia?
Let's start with the basics. Richmond is the state of Virginia's capital city (or the Commonwealth of Virginia, to be precise) and it's one of the oldest cities in the US.
Richmond sits on the banks of the mighty James River. The city is also within 100 miles of Washington DC, Lynchburg, Charlottesville, and Williamsburg.
Its geographical location means that Richmond, Virginia's weather consists of hot, humid summers and mild winters. It doesn't get much colder than 40°F (not normally, anyway) and the temperatures reach a comfortable 80°F in summer.
Richmond is great if you want to experience all four seasons and don't enjoy baking heat or snowstorms. It's the Goldilocks of climates!
Fun Facts About Richmond, Virginia
Richmond's population is around 230,000 which makes it the fourth most populated city in the state. But let's get into some fun facts about what Richmond, Virginia is known for!
Richmond Was the First City to Get Electric Streetcars
St. Louis, Missouri held the first US Olympic Games and New York City was the first place to have running water. But we say Richmond beats them both because it was the first city to get electric streetcars!
Yes, the Richmond Union Passenger Railway installed streetcars city-wide in 1888. Sadly, they only lasted 61 years when the city swapped the trolleys for a bus system. But what a glorious 61 years they were.
Richmond Was the Confederate Capital
Whether it's a "fun" fact is debatable but it's certainly an interesting one. As the second biggest city in the south at the time, Richmond played a huge role in the American Civil War and was the confederate capital for most of the war.
This means there are tonnes of museums, buildings, and artifacts from the civil war that you can visit here. Great for history buffs!
Richmond Is Named After a Town in England
William Byrd II was a painter and author and is considered the founding father of Richmond. One day, he looked out at James River and thought it was similar to the view of the River Thames from Richmond, a town in England (now part of London).
The site he was standing on is now called Church Hill. 
One of Richmond's Sons Is a World-Famous Poet
Edgar Allan Poe, one of the most famous poets in the world and author of The Raven, was a Richmond resident! He might have been born in Boston and died in Baltimore, but he was a Richmond boy for most of his life.
Fans of the poet can visit the highly-rated Edgar Allan Poe Museum in the Shockoe Bottom neighborhood. It's full of letters, early drafts of his work, and some personal belongings and stories.
Top 8 Things to Do in Richmond, Virginia
We know everyone says this, but there really are so many things to do in Richmond, Virginia. We couldn't list every single one. So, here are eight of the best.
1. Virginia Museum of Fine Arts
Forget MOMA, the Virginia Museum of Fine Arts is one of the best art museums in the country. It's an immense building filled with important Virginian artwork and paintings by European masters like Goya and Picasso. There's even a couple of Fabergé eggs!
If you had the time, you could spend a full day exploring every exhibition. There are even pieces out on the lawn which is a peaceful oasis within a lively city.
And the best part? The VMFA is open 365 days a year and general admission is free! Yes, free!
2. Virginia State Capitol
Do you know who designed the Virginia State Capitol building back in 1785? It was the notable Virginia resident, Thomas Jefferson. And the colonial-era, Roman-style building still sits there today.
It takes pride of place in Capitol Square where there are tonnes of significant monuments such as the Virginia Civil Rights Monument.
The Capitol is usually open to visitors Monday-Saturday all day and in the afternoons on Sundays. You can join one-hour guided tours free of charge!
3. Lewis Ginter Botanical Garden
Venture north of the city to check out this 50-acre horticultural wonderland. It's one of the top five public gardens in America and the perfect place to take your kids.
There's a conservatory, a rose garden, and a vegetable garden so children can see where their food comes from. And there's also a couple of lakes, a shop and a tea room.
The Lewis Ginter Botanical Garden is the perfect place to spend a sunny afternoon in Richmond.
4. Maymont
Love gardens and green spaces so much that you want to visit another one? Luckily Richmond, Virginia has plenty! Maymont is a gorgeous Victorian estate right on the James River.
It's a vast, sizeable property with a historic mansion at the center once owned by the wealthy Dooley family. The name is a portmanteau of Sallie May Dooley's name and the French word for mountain. On their deaths, the family left their hillside property to the people of Richmond.
Today, there's a petting zoo, forest, wildlife exhibits, and even a carriage collection. The 19th-century estate is open every day and you really could spend all day there.
Visiting Maymont isn't just one of the best things to do in Richmond, it's got to be one of the best things to do in Virginia, period.
5. Hollywood Cemetery
A lot of things to do in Virginia resolve around the American Civil War and Revolution. One of those attractions is the Hollywood Cemetery, which is right next to Maymont.
You can join guided tours of the cemetery and visit the graves of notable historic figures including suffragettes, authors, and even presidents. On the tour, you'll learn a lot about Richmond in the civil war era that you may not have heard before. 
6. St. John's Church
Say it with us now, "Give me liberty, or give me death!" Patrick Henry spoke those immortal words in 1775 while stood in St. John's Church in Richmond, Virginia. There's no doubt they were very persuasive words, and without them, the American Revolution may have had a different outcome.
The Episcopal Church still stands today but it's less of a church and more of an educational experience. Trained, costumed actors help bring the 18th century to life in modern-day Richmond by dressing up and reenacting the famous speech.
It's a must-do for any family with young kids because it's super educational and a lot of fun. And if you do want to visit the church for religious reasons, there is still a service every Sunday.
7. Belle Isle
Belle Isle is a former Civil War prison but you'd never have guessed this looking at the island today. Now, it's a thriving city park boasting pedestrian and bike trails, outdoor rock climbing. Not to mention an epic view of the Richmond, Virginia city skyline!
It's a great place to escape from the city. You can access it from the walking and cycling path underneath the suspension bridge and you can use the free parking lot on Tredegar Street.
And if you are interested in Belle Isle's past, you can explore the many ruins of Belle Isle. There are tonnes of buildings over 100 years old on the island from old factories to prisons.
8. The American Civil War Museum
We said that Richmond, Virginia is the place to go if you want to learn about the Civil War. So of course, there is an entire museum dedicated to the event!
The American Civil War Museum offers three perspectives on the war. Those of the north, the south, and the African-American community. It operates on three different sites but the main museum is housed inside the old Tredegar Ironworks building.
The White House of the Confederacy in Richmond is also part of the museum.
It's a fascinating exhibition that doesn't display artifacts out of context. Rather, the museum seeks to tell stories from the era, and why and how it happened. 
Other fantastic museums in Richmond include the Virginia Holocaust Museum, the Virginia Museum of History & Culture, and the Black History Museum and Cultural Center of Virginia.
Where to Stay in Richmond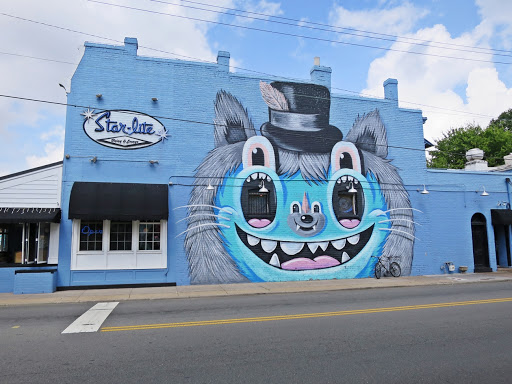 All of Richmond, Virginia's neighborhoods have something to offer depending on what you like to do.
Carytown (or the museum district) is one of the most historic West End neighborhoods and it's known for its eclectic boutiques and hip vibe. Most of the neighborhood dates back to the 1920s so there are tonnes of gorgeous Art Deco architecture. Plus, it's home to The Byrds movie theatre which is a 100-year-old Richmond institution.
Carytown is where you'll find most of the city's top museums including the Virginia Museum of Fine Arts.
Another great neighborhood in Richmond is Church Hill. It has huge historic significance to the city and is where you'll find St. John's Church. This neighborhood encompasses the original plot of the city.
So, you'll find tonnes of 19th-century architecture and beautiful views of the river in Church Hill.
Other neighborhoods in Richmond to check out include Scott's Addition, Shockoe Bottom, and Downtown where most of the universities are.
What to Eat and Drink in Richmond
This might belong in the "fun fact" section, but Richmond was the first city to make canned beer commercially available back in 1935! No need to thank us.
So it's fitting we have some of the best craft breweries in the US (possibly the world) right here in Richmond:
The Answer Brewpub
The Veil Brewing Company
Hardwood Park Craft Brewery 
Triple Crossing
Ardent Craft Ales
And these are just some of the best craft breweries within city limits.
Venture out a little and man, you will be spoiled for choice. Make sure you've downloaded Uber because you're going to need it to hit up all the breweries in Richmond, Virginia!
In terms of food, we really can't narrow it down. There are so many awesome independent cafes and restaurants in Richmond that are doing cool things with traditional southern cooking.
Whether you have a hankering for high-end French food or burgers and fries, there are world-class restaurants in Richmond for all cuisines.
Love Richmond? You Should Move Here!
What can we say? We love Richmond, Virginia enough to live here and we think you'd be happy here too. It is officially one of the top 50 places to live in the world.
What might start as a weekend trip could turn into a mission to scout your new neighborhood, local cafe, and park.
And if you are ready to take the leap, Heroes Moving & Storage is here to take care of the heavy lifting. Literally! We provide professional residential moving services and take care of your belongings and your household as if they were our own.
Moving is stressful enough without having to worry about the safety and transportation of your belongings. We're there to make the transition as smooth as possible and, if we do say so ourselves, we're a friendly team!
Contact us today for a detailed moving estimate.