9 Reasons Why You Should Move to Richmond, VA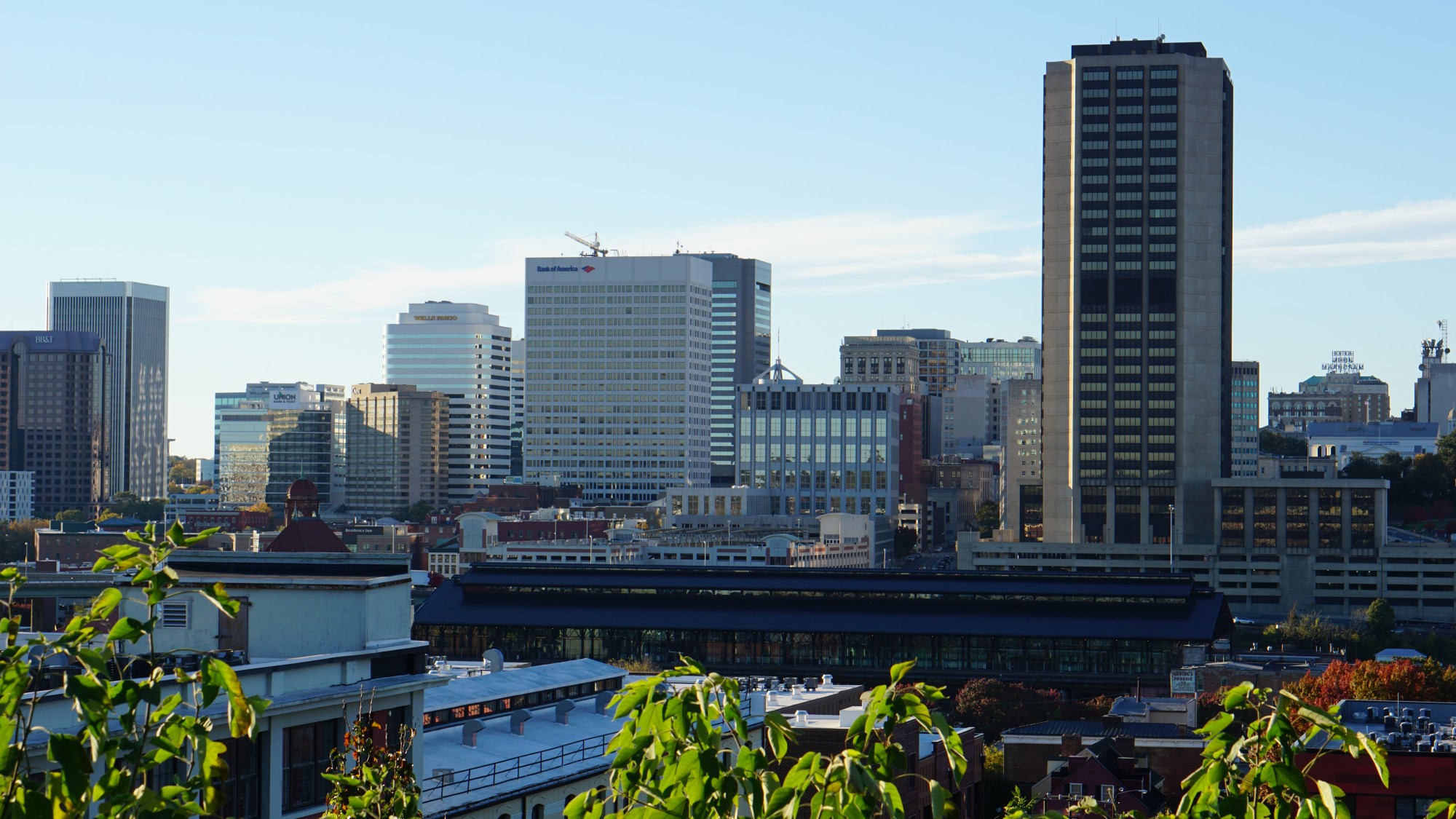 When people tell us they are moving to Richmond VA, our brains start to buzz because we don't even know where to begin. Living in this corner of the country has proven to be the best thing that could ever happen in our families' lives. Whether you're making a residential or commercial move, Heroes Moving & Storage is here to help. We offer a range of services to meet your needs, including packing and unpacking, as well as storage solutions and even piano movers. Our movers in Richmond understand that moving can be stressful, which is why we strive to make the process as easy and hassle-free as possible for you.
So, let's take a little tour. Our Richmond movers get some of the technicalities out of the way (like why the cost of living is tops and the housing market is smokin').
Then, after that, it's all about funky neighborhoods, eclectic eateries, and a long list of hoppin' breweries. Put on your walking shoes; we're about to see it all.
1. Cost of Living in Richmond, VA
Right now, the average cost of living in Richmond is 4% lower than the national average. You're about to see how Richmond has everything all our favorite big cities offer. But, as you soak it all in, know that you won't have to break the bank.
The folks over at Zillow estimate the average home value to be just under $250,000. Richmond has a wide variety of homes and neighborhoods to partake in but, with this median home value, this is a very hot housing market.
2. The Richmond Economy Is Holding Steady
Now, this is an impressive stat. (And we don't just say this because we love the place.)  As of December 2022, Virginia's unemployment rate dropped nearly two percentage points down to 3.0%.
We find this to be promising because, amid the COVID crisis, most states have numbers that are moving in the opposite direction and even entering into the double digits.
As for Richmond, we're lingering at about 9.7% due to the unemployment claims amid the COVID crisis. Still, we find consolation in the fact that we're doing a lot better than other areas of the country.
Pre-COVID, we were proud to boast numbers as low as 3.0%. This made moving to Richmond almost a no-brainer. In no time at all, we know we'll get back there. Patrick Henry laid the foundation for layers of liberty and strength.
Some of the top employers who base themselves out of Richmond include Capital One, Suntrust Bank, Wells Fargo, UPS, and Amazon. Anthem is another big name in the neighborhood but you won't be hard-pressed to find job openings in any number of the local hospitals and health systems.
3. Nifty Richmond, VA, Neighborhoods
Why move to Richmond VA? Well, one of the coolest things about Richmond is that the big(ish) city is broken up into an array of seriously cool neighborhoods. This takes away some of the woes of that empty, big-city feel and replaces it with small-town congeniality.
We're going to walk you through a few of these neighborhoods, but here's the best part. Whichever area you choose to call home, you'll never be more than 20-30 minutes away from the bright lights.
You can take on a rural feel, maintain the city vibe, or – if you have kiddos – move to the neighborhoods with the best schools. Here's where to move in Richmond VA:
Richmond Museum District
We're going to start with the neighborhood that has to be the most photographed neighborhood in all of Richmond – the Fan and Museum District. This is where you'll find pretty-as-a-picture historical homes. We're talking gingerbread house cute.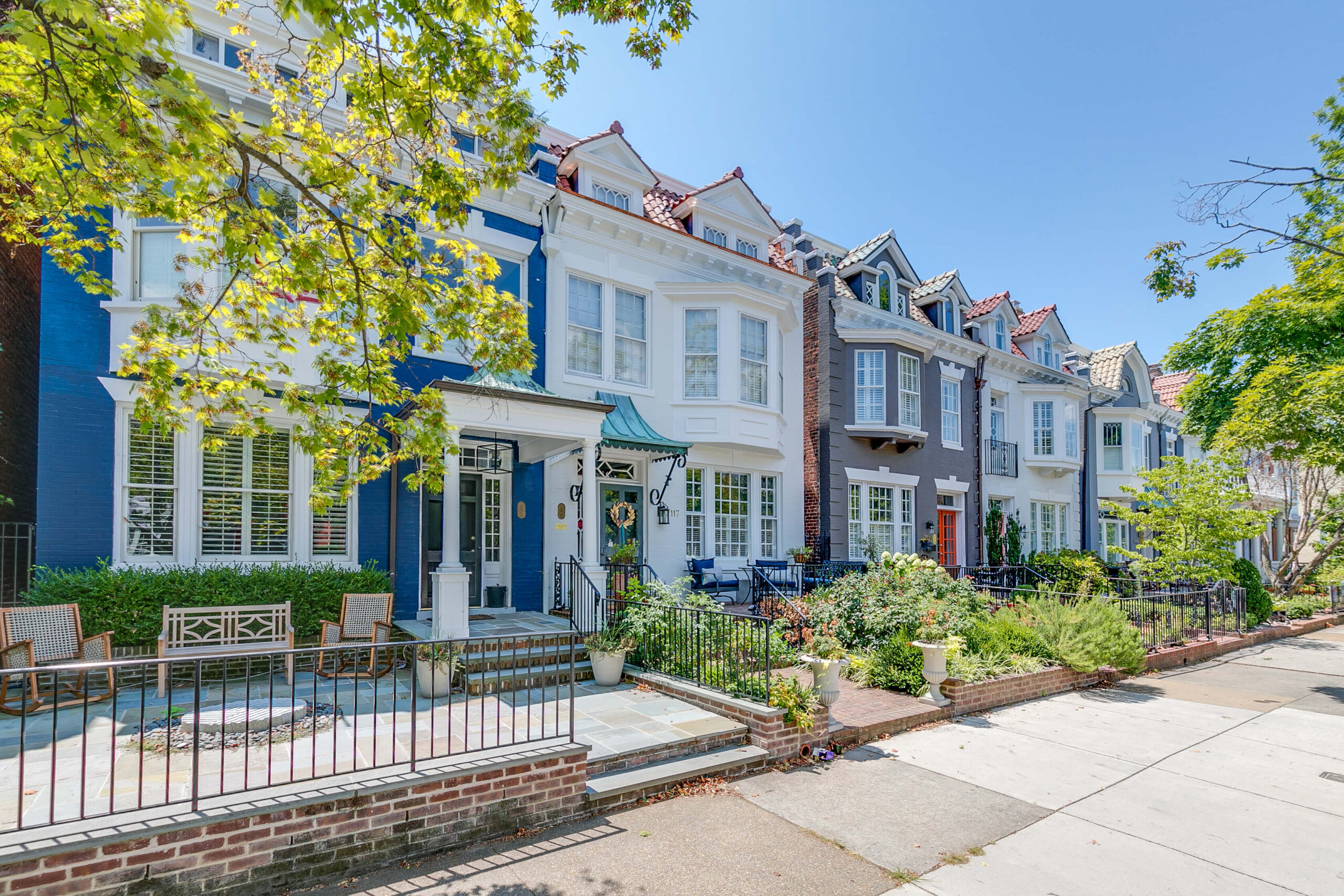 In and around each street corner, you'll find cute little pocket parks as well as neighborhood eateries where you can quickly and easily become a regular.
Church Hill in Richmond, VA
Next up, we can't escape the beauty of Church Hill. This is a neighborhood that – you guessed it – is perched on a hill.
It affords residents stunning views of the James River and downtown Richmond. There are also plenty of galleries to take in, theatres, and restaurants to enjoy on any given night of the week.
Scott's Addition, Virginia
If you're looking for a little more action, then you might want to consider Scott's Addition. The name is pretty apropos because it is an addition to the bones of what used to be an industrial district.
Loft apartments abound here in this hipster section of town. And, for craft beer aficionados, this is the place to be. It's right smack dab in the middle of the thriving beer scene (which we're about to discuss in just a moment).
Southside
If you like to schedule farmers' markets into your weekly affairs, then you're going to love Southside. It's the home of the area's largest farmers' market. People flock to these farm-fresh stands week after week and, if you call Southside home, you'll be first in line.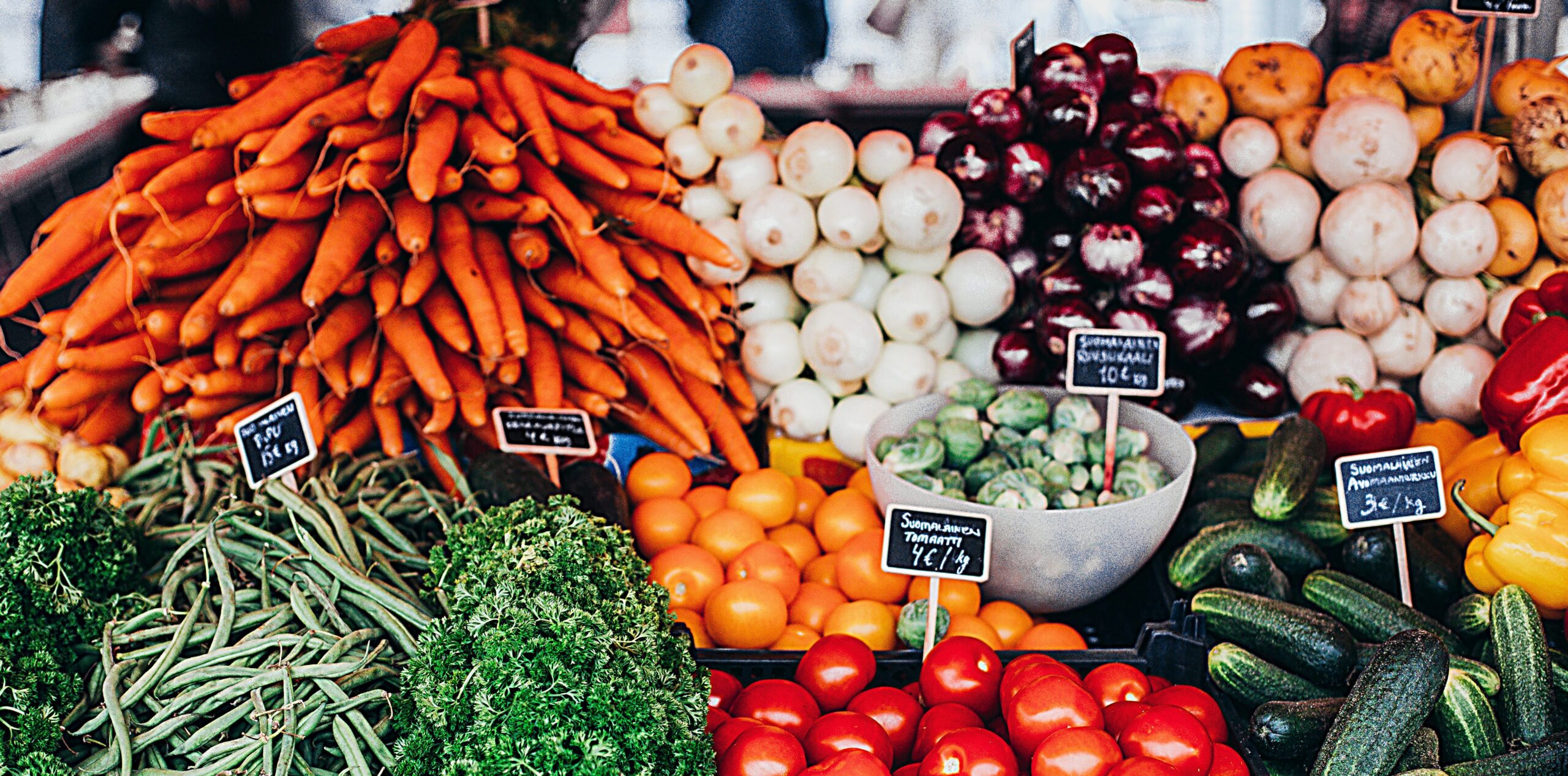 Aside from that, this is the neighborhood people explore when they don't like cookie-cutter homes. Here, you'll find a mixed bag of Victorians, bungalows, colonials, and ranches. Residents say this kaleidoscope wonder brings people together in a close-knit, familial feeling.
Northside
Now, Northside is the place to go if you're up for some DIY renovations. This place is cute, given the fact that it's a former streetcar community. But, it's also in need of a bit of – ahem – a facelift.
What we mean is, you can buy a home here for a steal, but you're going to have to roll up your sleeves to buff it up. Of course, that's not the worst thing in the world. And, if this is your forte, then you may just find a Northside steal.
4. Sound Richmond County School Systems
This brings us to another area of concern – the school systems. Like Richmond's neighborhoods, you have some nice options here, too.
If you have a couple of kiddos, you'll quickly stop wondering, "Why should I move to Richmond VA?" Your children will greatly benefit from the school system.
When you scan GreatSchools, you'll see a lot of options with eight, nine, and ten/ten ratings. The schools in Henrico County come with a great rap. But, no matter where you go, there's also a long list of private schools that might meet the needs of your little ones.
5. Enjoy the Variety of Richmond Seasons
Have you ever spoken to someone who lives in, say, Florida or Texas? They'll tell you there are only two seasons: hot and hotter. So, what if you lived somewhere that had all four seasons?
Well, then, welcome to Richmond. We enjoy the ever-changing beauty of all four seasons. Our summers take on a bit of that hot humidity, bobbing along in the 80s and 90s.
Spring and fall usher in winds of change with a little bit of rain here and there. And if you've only ever dreamed of gentle winters as you scroll through Instagram or Pinterest, you can finally enjoy some for yourself.
You don't have to anticipate an Alaskan avalanche, either. On average, Richmond only sees about 11 inches of snow per year. That's nothing a strong back and a hot mug of hot cocoa can't conquer.
6. Enjoy the Outdoor Activities in Richmond, VA
Now. What are you going to do with all that lovely fall, spring, and summer weather? You're going to spend it in an array of outdoor activities!
James River Park is our absolute go-to. This is where you'll load up the kayaks and drift the day away. You also have Pony Pasture Rapids and, well, the name speaks for itself.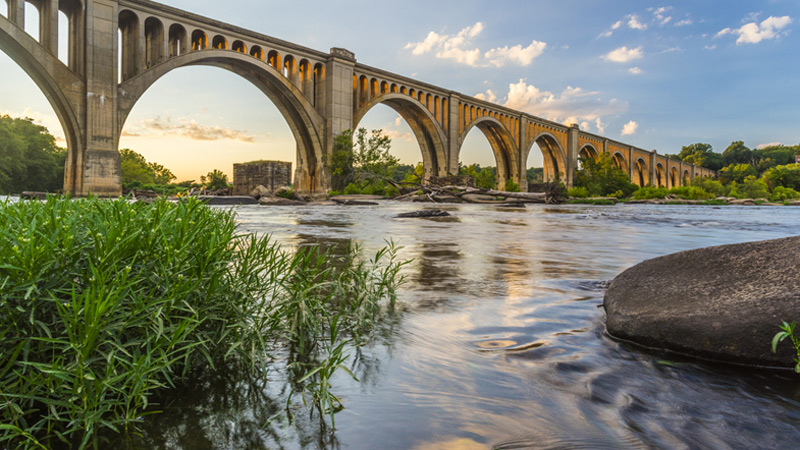 If you prefer to stay on dry land, then you also have Virginia Capitol Trail. Along these paved paths, you'll enjoy an array of beautiful lakes and historic sites.
There's also the peaceful and serene Japanese Garden located in a gorgeous, 100-acre historic estate and park. Therein, you'll also enjoy a beautiful arboretum and be able to visit a massive mansion.
7. Enjoy the Fun Indoor Activities in Richmond, VA
Is your idea of relaxation a latte and a journal? Well, then you're not going to get over Richmond's cafe culture.
Our top three are Black Hand on Patterson, Ironclad on E. Grace, and Sugar & Twine. (Don't wear a belt whenever you go to Sugar & Twine because one danish is never enough.)
After a few journal entries and one latte too many, scoop up your belongings and soak up the art scene. You can become a member of the Virginia Museum of Fine Arts or take in any number of shows at the Modlin Center for the Arts, connected with the University of Richmond.
If you have a couple of kiddos, take them to the Science Museum. It's housed in an old train station and packed with head-turning exhibits. Right beside it, the Children's Museum is perfectly placed if you want to make museum-hopping a family tradition.
Take your love for art on foot and seek out each entry from the Richmond Mural Project. The city lent a number of walls throughout town to some of the country's top street artists and allowed them to dazzle passersby.
Each year, our wives like to band together and enjoy Arts in the Park. This is a two-day festival in May where local artists set up booths so you can purchase artwork galore. There are plenty of feel-good vibes running through the park during these two days.
8. Don't Forget the Best Food in Richmond, VA
If there are any foodies in your family, they'll hardly be left behind. New and exciting eateries continue to pop up year after year.
Some of our favorites are Metzger Bar & Butchery (for their famous chicken schnitzels). When it's gyro time, we head over to Stella's for the best of the best.
When we want to sip our tea with our pinkies in the air, it's L'Opossum for some French fare. As for a couple good ol' fashioned burgers and beers, there's no place like Boulevard Burger and Brew.
When we can, we love to dip our Sunday mornings in some french toast at The Fancy Biscuit. If the line there's too long, then we make our way over to Millie's Diner for their scrambled egg enchiladas. During the week, lunchtime often means Perly's. It's a nice, Jewish deli with some of the best pastrami on rye.
9. Socialize with Some Craft Beers
After you've cycled through all the restaurants in town, take on the craft beer scene. Once in a blue moon, we drink down a few Blue Moons along the Richmond Beer Trail.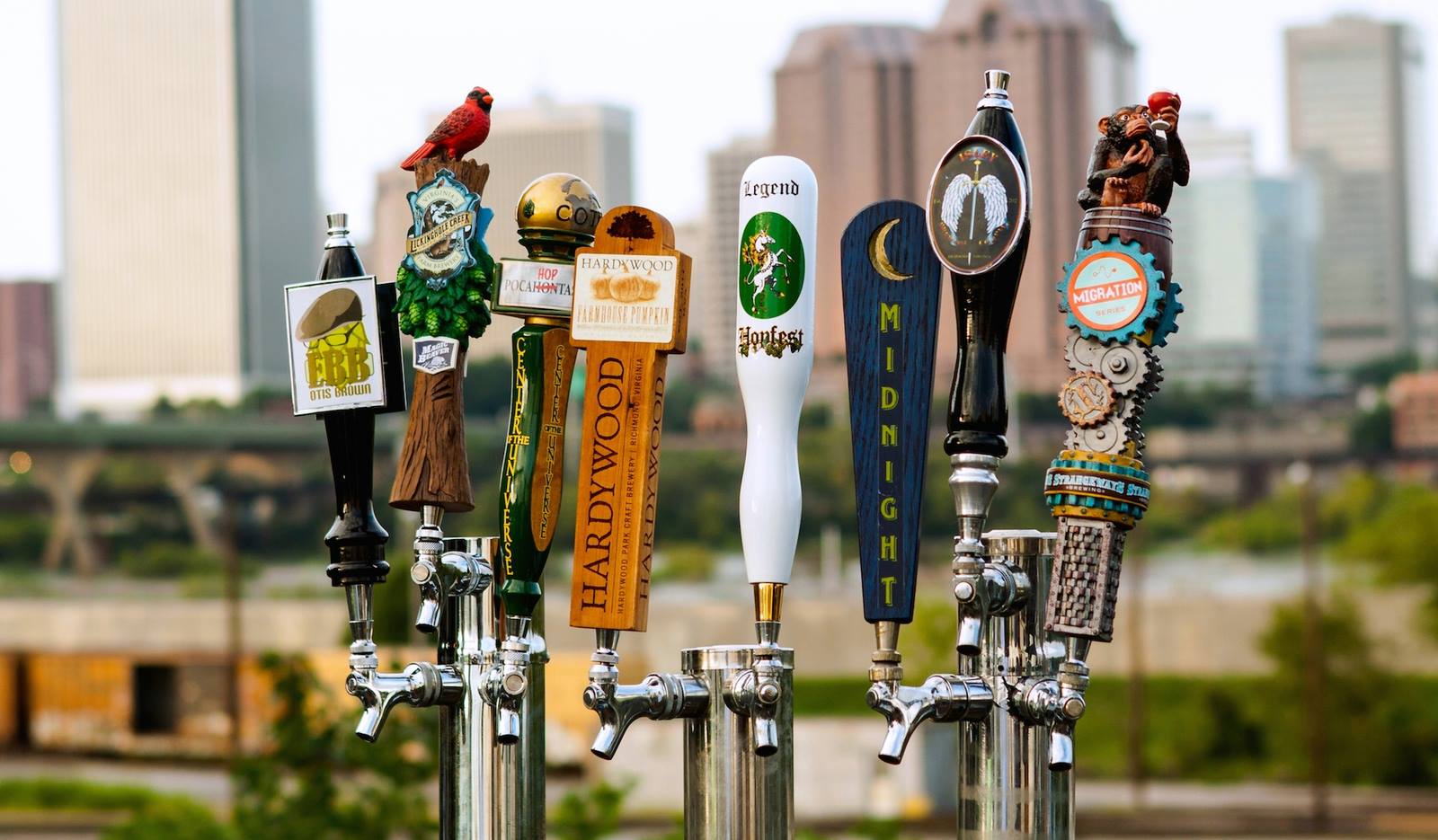 This is definitely an Uber kind of night because we're talking about 30 different breweries just waiting to invite you in. Our top three would definitely hace to be Castleburg, Dogtown, and Garden Grove. They all have some really unique brews on tap and we, personally, love the atmospheres.
If it's a wild kind of night, be sure to add Blue Bee Cider to your hit list. They have an awesome array of apple ciders that hit the taste buds just right.
Move to Richmond VA & Change Your Life
What do you say? Are you moving to Richmond, VA? There are plenty of homes on the market for you to place your bid on and nestle in for life.
When it's time to make a change for the better and move to Richmond VA, we'll be glad to help you make the transition in one, smooth swoop. Here at Heroes Moving and Storage, we're your guys for residential moving, senior moving services, packing services, climate-controlled storage, and more.
We also want to give back and show our appreciation to our local heroes. If you're active military, police, a firefighter, an EMT, a nurse, or a veteran, please enjoy 10% off the cost of your move. Contact us today for a detailed moving estimate and we'll be happy to usher you home to your new beginning.