Our Professional Chesterfield, VA, Movers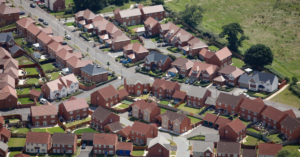 Also known as Chesterfield Court House, the peaceful community of Chesterfield is a suburb of Richmond and is the county seat of Chesterfield county. Here at Heroes Moving & Storage, our movers in Chesterfield, VA, want to be the first ones to welcome you and help you get settled in this new location you will now be calling home. Along with being a lovely area to settle down or retire, Chesterfield is known for its natural beauty and rich history. 
Fewer than twenty miles from Virginia's capital and home to more than 35,000 people, Chesterfield is a highly desirable community ideal for residents to live, work, raise a family, and more. If you are moving to Chesterfield, VA, with a family you are in luck. Chesterfield consists of many family-friendly homes. Also consists of historic houses as well as modern suburban developments. Whether you are moving with a family or alone, you will be able to find the appropriate housing for your needs. 
Why Move to Chesterfield, VA?
Chesterfield, Virginia, is renowned for its historical significance as the site of the first commercial cultivation of tobacco in the English colonies. The establishment of tobacco farming in the region had a profound impact on the colonial economy and played a pivotal role in the development of the American tobacco industry. This historical heritage continues to be celebrated, and Chesterfield takes pride in its role in shaping the nation's agricultural history.
Is Chesterfield, VA, a Good Place to Live?

Moving to Chesterfield, Virginia, offers a multitude of outdoor adventures and natural beauty, thanks in large part to Pocahontas State Park. The park boasts a wide range of recreational opportunities, including hiking, biking, fishing, and water activities, making it a haven for outdoor enthusiasts. Chesterfield's natural surroundings provide a high quality of life for those who appreciate nature and outdoor activities. Whether it's exploring the park's trails or enjoying the tranquility of the outdoors, Chesterfield offers a compelling reason to call it home for those who love the great outdoors.
The Best Chesterfield House Movers 
We love supplying our community with award-winning service. Our family of professional movers comes equipped with all of the necessary skills and technology to make the shift to your new home as simplistic as possible. You can count on our residential moving service to take care of any home move you need taken care of.
Our Reliable Commercial Movers in Chesterfield
Commercial moves have many nuances and complications that can make relocating challenging. But do not worry, our commercial moving service is here to help. Our Chesterfield movers provide professional services for every step of your commercial move. We can manage every aspect of your move, including same-day relocations for smaller businesses or a multiple-day relocation for a bigger business. No matter the size of your business, we can make sure your move happens.
Our Certified Chesterfield Piano Movers
Our movers in Chesterfield, VA do not want you to spend time figuring out how to move your piano. Attempting to move a piano without the correct tools and approach can result in serious injury or damage. Often, families may keep pianos for generations, so you may require piano transportation services anytime your move involves taking parts of the instrument outside. You can put your full trust in our piano movers to get the job done, hassle-free.
Contact Heroes Moving & Storage
You can't beat the peace of mind that comes with moving with our reliable movers at Heroes Moving & Storage. We want you to stop wasting your time searching for moving companies, Chesterfield, VA, has the all-service moving company you are looking for, we even offer climate-controlled storage units for those looking for external storage. Allow us to take the stress and hassle that comes with moving off your plate. 
We want you to enjoy every little bit of Chesterfield upon your arrival. If you are ready to get started on your next move, contact us today! Our professional movers are ready and here to help with any moving needs you may have.