The Dumbarton Movers You Can Count On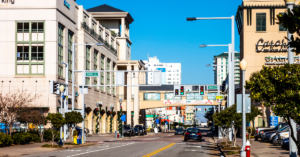 Dumbarton is a suburb in the Richmond Metro Area in Henrico County. It is a place with a great history and interesting facts about the town. The town of Dumbarton, Virginia is considered one of the best destinations in the United States for apple picking, because of the abundance of trees and rich history that goes along with it. At Heroes Moving & Storage, we want to be the first to welcome you to this lovely new area you will be eventually calling home. Our Dumbarton movers are here to help you with your relocation so you can enjoy your new home with little to no stress.
If you are planning to move to Dumbarton, it is essential to choose a reliable moving service to help you make the transition smoothly. Our reliable movers in Richmond, Va, are here to help take care of your move. One of the most important things to consider when choosing a moving service is the level of experience and expertise of the company. You can count on our moving company in Richmond with years of professional experience in the moving industry. We have the best local movers Richmond, Va has to offer. Keep reading to learn more about our services.
Our Reliable Residential Services in Dumbarton, VA
Our residential moving service in Richmond specializes in helping individuals and families move their belongings from one home to another. Our Richmond movers provide a range of services tailored to meet the specific needs and budget of each individual customer of ours. We have a range of specialized equipment to handle large and fragile items, do not worry, we can move your piano with no hassle thanks to our expert piano movers.
Our Dumbarton movers will arrive at your home ready to begin your stress-free moving day. Then, we will execute a quick and efficient move that will save you time and money.
The Reliable Packing Services Our Movers in Richmond Offer
Our moving company in Dumbarton, VA, offers a variety of services to help make the moving process easier and stress-free for our customers. One of the most popular services we offer is our packing services. This service provides our customers with the peace of mind of knowing their belongings will be packed securely and safely, reducing the risk of damage during the moving process. Packing services are excellent for those who want to simplify the moving process as much as possible.  
Our Expert Commercial Movers in Dumbarton
Moving to a new commercial space can be a daunting task, but with the right moving company, it can be a seamless and stress-free experience. In Dumbarton, VA, our moving company offers a comprehensive commercial moving service to help your business move its operations to its new location smoothly and efficiently. We also offer climate-controlled storage units for those who need them. We always set a reasonable price. We also have the storage solutions for you whether it's a long-term or temporary arrangement.
Choose the Best Movers in Richmond!
Our Dumbarton movers can not wait to hear from you. We pride ourselves on offering the absolute best customer service all at an affordable price. You can rely on our moving company in Richmond to be there for your relocation needs. We even offer the most expert long-distance movers Richmond, Va has to offer. We urge you to contact us if you have any further questions for our team about moving to the lovely city of Dumbarton, VA.