How to Pack Posters for a Move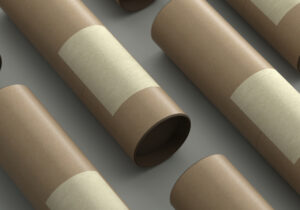 Posters are popular with all age groups. They're an ideal way to showcase your interests and add a pop of personality to any room. Whether your posters are taped to the wall or behind glass, your posters likely mean a lot to you. If you're planning a residential or commercial move soon, you may be wondering how to pack posters without ruining them.
Check out this step-by-step guide that our Richmond moving company put together on how to do that:

Our Movers in Richmond Explain the First Step
This is the preliminary step – the step you have to go through before moving a single poster. It's time to assess the worth of every single piece. There may be some that you no longer want, or that have ripped, or that you just don't see the value in taking with you. Some won't match the décor of your new place, or maybe you just can't find a space for them all.
Then, there are others that are priceless and timeless, and you wouldn't dream of throwing them out.
Before figuring out how to pack posters for moving, make a list of which ones you want to keep and which ones will be thrown out, recycled, sold to a collector or second-hand store, or given to a friend who would really like them. Throw out ones that have obvious damage, wear and fading.
Gather Packing Supplies
Now that you have narrowed down the list, you have to gather the supplies and materials you will need to safely pack and transport them.
White acid-free packing paper
Bubble wrap
Poster roll tubes for loose paper posters
Picture boxes for framed posters
Painter's tape
Pack Framed Posters
Remove the frames from the wall and put them on a flat surface, such as a table.
Wipe away any dust from the glass with a damp cloth.
Put a sheet of bubble wrap on the table and position the frame in the middle, face up.
Place a piece of cardboard over the frame, secured with tape.
Wrap the frame in bubble wrap, secured with tape.
Place the frame in a picture box.
Label each one.
Pack Non-Framed Posters
Remove posters from walls, being careful to preserve the paint left behind.
Lay out a sheet of packing paper on a table.
Place a poster onto the paper, picture side up.
Slowly roll the poster along with the packing paper below it, making it tight enough so it will fit in the tube.
Wrap the ends of the paper like it's a piece of candy.
Slide the rolled-up poster into the tube and cap it.
Label each tube.
Pretty easy, right? Now your prized posters will make the journey to their new home in one piece.
Contact Heroes Moving and Storage Today!
After reading this guide, you should be quite familiar with how to pack posters when moving. Packing a poster might seem like a daunting task, but with the right materials and techniques, it can be done easily and safely. Our Richmond movers specialize in providing top-quality packing services to make your relocation as smooth and stress-free as possible. Our highly experienced Richmond moving service even offers piano movers for those who need them. Feel free to contact us or call us if you have any questions regarding moving in general or about our climate-controlled storage solutions. Also, you can inquire about a free detailed estimate today!