How to Pack a Kitchen Like a Pro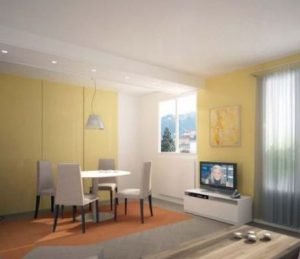 The kitchen is often the hardest to pack before a move. Not only do you have multiple small and large items, from refrigerators to utensils, it can be difficult knowing when to start packing up this room because most people need things from it right up till the end. But here are some tips on how to pack your kitchen like a pro!
Get Organized
Go through your kitchen and get rid of things you no longer need. You don't really need five spatulas, right? You also don't need that fondue set you got for your wedding 20 years ago that you have never used. So take this opportunity to narrow things down. This will save you money and time.
Gather Materials
You will need to gather all your moving supplies first, such as heavy-duty boxes, packing paper, tape, markers, and specialty dividers for stemware. Trust us, you will need more supplies than you think. For example, a family-sized kitchen will need about five small boxes, 10 medium ones, five large ones, and three XL boxes, as well as three rolls of packing paper.
Pack an Essentials Box
Don't make the mistake of packing up the entire kitchen and then not having a basic set of plates and utensils for the first couple nights in the new place. Set aside a few things you will need on hand, such as a plate and cup for each family member, a set of flatware, some bowls, dish towel, soap, a sponge or wipes, and small appliances such as the coffee maker.
Start Packing
Pots and pans: Using a large or medium box, nestle your pots and pans with a piece of packing paper in between each of them. Stuff paper or towels into the gaps to shield them from shifting while on the move. Wraps glass lids in packing paper.
Glasses and stemware: Place these in specialty dividers, wrapping each one in packing paper.
Plates and bowls: Stack plates and bowls, wrapping each item before stacking. Use any remaining space in the box for small odds and ends.
Flatware and serving utensils: Wrap the whole tray in plastic wrap. Easy peasy!
Food: Pack up the spice cabinet first, putting everything in a small box. Wrap glass jars. Next, pack up your pantry, throwing out expired items as you go. For canned goods you won't use, donate them to your local food pantry.
Appliances: If you still have the original boxes, use those. If not, use boxes in roughly the same size as the item for a snug fit. For large appliances that your movers will be handling, unplug them, remove hoses, and tape the doors shut.
Packing your kitchen isn't always easy and it can be time consuming, but leave yourself plenty of time. Have patience, and your hard work will pay off.
Contact Heroes Moving and Storage
Does the prospect of packing your kitchen sound like a daunting task? Let our professionals do it for you! Contact us for a free quote on moving and packing today.