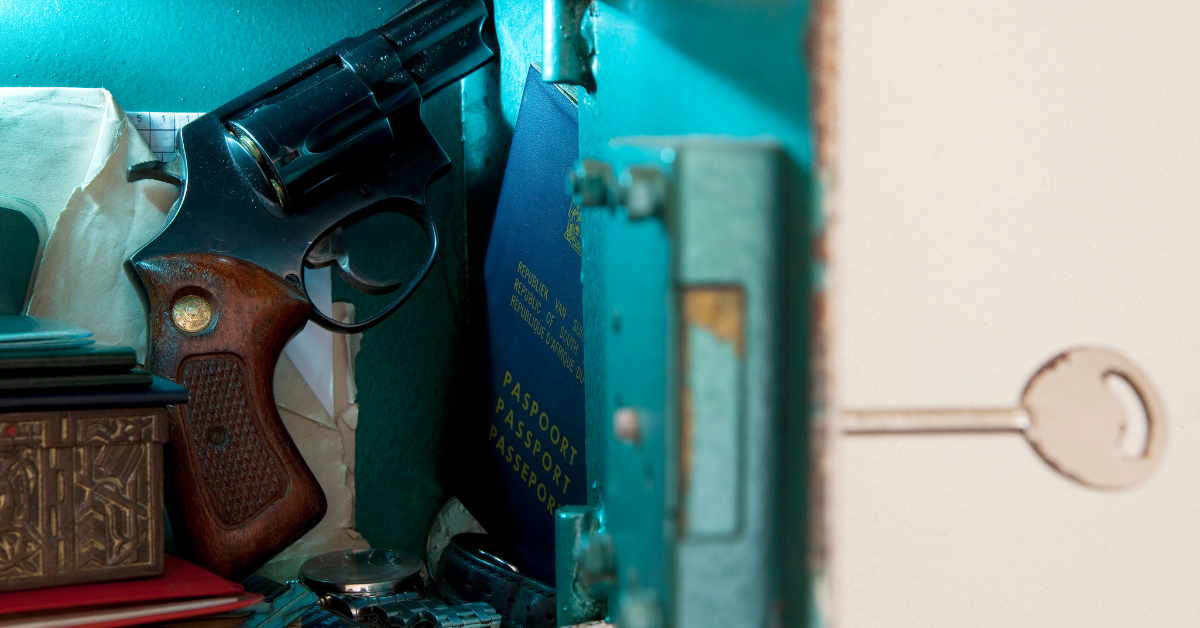 Often when moving families to their new homes, our professional moving team at Heroes Moving & Storage has encountered transporting many safes. From Jewelry safes, burglary safes, fire safes, to gun safes, there are not many types of safes that our experts have not experienced moving at one point or another.
Having a gun safe in your home is an intense responsibility that every gun owner must follow. While they are used for personal protection, gun owners need to make sure they keep their guns out of reach of any guests or children and store them in a safe place, no pun intended. Read further to get firsthand insight from our professional Richmond movers to learn about the packing and moving of gun safes.
Professional Gun Safe Movers Virginia
A key aspect of our expert Heroes movers being able to move the gun safe is noting that these come in various sizes. Now while our team of moving professionals will gladly assist with moving a safe of any size, we are currently focusing this discussion on safes of a larger magnitude. These safes are usually utilized to store a number of rifles or shotguns. When moving these large safes, there are a number of precautionary steps to take.
First, separating the ammo from the guns and ensuring the guns are completely empty of any live rounds of ammunition is imperative. Next, of course, is properly securing the safe door to ensure it is locked during transit. Our professional moving team may decide to wrap the safe. This wrapping will not only further secure the door and, therefore, the contents therein, but wrapping will also help prevent any scratches or damage to the outside of the safe. Then, depending on the size and weight of the safe, our experts will lay down a path to properly wheel out the safe, again, to prevent any damage to either the house or the safe itself. Ideally, that path is made of plywood or rubber material that will remain stuck to the floor while the safe is moved across it. Only the best moving companies utilize specialized equipment like rollers and hydraulic lifts to move heavy safes, and we will come equipped with any and all equipment needed.
Gun Concealment Safes
A type of gun safe many individuals own but often have less information about them when it comes to moving is a gun concealment safe. A gun concealment safe is ideal for gun owners who don't want to make it obvious to guests or others near them but still desire to keep their guns accessible to them, even while they're hidden in plain sight. This is possible due to gun concealment safes often looking exactly like regular pieces of furniture. Of course, you'll still want to make sure that whatever piece of furniture you buy can still be locked properly in order to prevent guests and children from accidentally accessing your guns and weapons. These pieces are best disguised when they, at least relatively, match the rest of the furniture in the room.
Why Choose Heroes Moving & Storage
Heroes Moving & Storage offers moving services in Richmond and the surrounding area. Our team will work with you to determine which services are required, excluding anything that is unwanted or unnecessary. In order to create the best moving service experience, our gun safe movers in Richmond, VA, work with you to come up with an action plan. When you team up with our relocation specialists for your next move, there'll be no mysterious fees for services you not only didn't need but also simply didn't want. When you choose Heroes Moving & Storage, you will find that we are dedicated to the client's every need. Don't delay. Make the right choice today. Contact one of our moving specialists for a free moving quote now.