What to Consider Before Buying a Starter Home in Richmond VA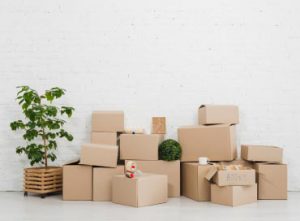 If you're tired of renting and just want to own your own home, you're likely wondering how you can afford the transition. The solution is to buy a starter home in Richmond, which is usually smaller and less expensive than your next home or "forever" home. The point is to take the leap into homeownership with a smaller commitment to get your feet wet. There are plenty of affordable starter homes in the Richmond area.
Starter homes are great options for people on a limited budget, and it's also a great way to start building equity rather than throwing away money on monthly rent. Best of all, it's the ideal way to ease into the home buying process. Here's what you should know before starting your search.
What's a Starter Home?
This is the first home that buyer can reasonably afford to purchase. It may not have all the bells and whistles that your forever home will have, but it will meet your basic and immediate needs. On the whole, they are smaller and cheaper than forever houses, a wise option for young professionals, newlyweds and young families looking to set down roots in one place for five or so years.
Upsides of a Starter Home
There are many advantages to purchasing a starter home. First, this gives you a solid place to call home, build equity and gather savings for the future. If the market does appreciate over time, you will be able to make money when you decide to sell the home. Or, you could keep the starter home and rent it out to earn extra cash.
Another benefit is that it's more affordable than a forever home. Everything from the down payment and mortgage payments to utility bills and property taxes will all cost you less than if you were to buy an expensive forever home. And with a starter home, you won't be stuck long-term. You can leave when you need to and upgrade to something better.
Downsides to a Starter Home
First off, buying any home, even an affordable one, is an expensive and time-consuming proposition. You will have to pay for closing costs and real estate agent fees, as well as moving expenses. Sometimes, it's just easier to rent, especially if you live in pricey housing markets where there is limited inventory and even starter homes are extremely expensive. Consider suburbs a bit further away from the city itself, to save on housing costs, such as Midlothian, Chesterfield, Varina, Sandston or Glen Allen.
Sure, equity is nice, but renting in expensive housing markets is often still cheaper than buying a starter home. Another downside to a starter home is that it is small, which means you may outgrow it very quickly, especially if you are starting a family.
Contact Heroes Moving and Storage
Ready to move to your first starter home in Richmond? Contact us at 804-409-0429 for a free quote on our residential moving services.