What is an Arrival Window?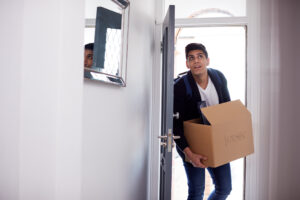 Sticking to a timeline when moving isn't always easy, especially when delays can happen. But to help you plan ahead, most movers will give you an "arrival window," which is an estimated block of time when they will arrive to your home and start the process of loading. This is usually a two-hour window of time when you can expect their arrival. It's hard for them to give you an exact time, as moving involves many variables that could delay crews from getting to your home on time.
That's why it's important to choose a highly rated and respected mover in Richmond VA that does its best to arrive within the stated arrival window. Of course, as with anything else in life, unforeseen issues can arise that can keep the movers from arriving beyond the estimated window. Issues that could cause a delay include:
Traffic
Road construction
Detours
Issues with building management at either location
Issues with a previous job
Broken down truck
Shortage of staff
Severe weather
A reputable moving company will be honest with you about delays that crop up and let you know of a contingency plan to ensure your satisfaction.
Importance of an Arrival Window
An arrival window benefits both the mover and the client because it helps both parties plan for a move of any size, from a small local one to a more complex long-distance one. Moving companies use arrival windows so they can better manage their crews and their timeline of jobs for any given day. As the customer, use the assigned arrival window to your advantage so you can plan your own day.
Make sure your boxes and items are packed and ready to go in accessible areas. Make sure everything is labeled, and there are no obstacles in the path throughout your home and into the yard. This way, the movers can hit the ground running once they arrive at your home, performing a safe yet quick move.
What to Expect
Moving isn't an exact science. Things come up that can mess with the arrival window, such as weather and traffic. When you are given a morning time for arrival, expect the movers to arrive close to the first hour, provided they aren't delayed by rush hour traffic or staffing issues. If you have an afternoon window, it's more likely that delays can push back your time, particularly if there were delays with the first job of the day. But regardless, your moving company should always call you with an updated time and reason for the delay.
When moving long-distance, the arrival windows get a bit more dicey to predict. It may be a few days or it could be a couple of weeks before they reach you. Long-distance jobs introduce even more possibilities of delays due to traffic, construction, pickups from other homes, breakdowns, or delays with previous jobs. They may even run into severe weather when moving across several states.
One way to ensure reasonable and professional arrival windows is to hire a reputable moving company in the first place – one that makes customer service a priority.
Contact Heroes Moving and Storage
Here at Heroes Moving and Storage, we are always up front with you and honest about our arrival windows. We won't promise something we can't deliver on. Keep in mind, delays sometimes happen that may be out of our control, in which case we will notify you as soon as possible to keep you in the loop. Contact us for a free quote on your next move.