7 Tasks to Complete on Moving Day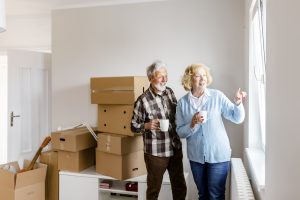 Moving day is complicated enough, but when you're not prepared, it can be a nightmare. One quick remedy to that is to have a plan for systematically tacking all the tasks involved on moving day, as well as having a professional mover booked and ready to go. Check out these essential tasks to complete the day of your relocation.
1.     Make Sure Utilities Are Set Up
It's never fun to move into a new home with no electricity, running water or cable TV. Make sure you switch those utilities over a week or two beforehand so there will be no surprises. This includes water, gas, heat/AC and electricity. If you can, go to the new home before you move in to make sure all those things are working correctly.
2.     Sort the Boxes
Make sure all your boxes are properly labeled with the corresponding room they need to be put into when in the new place. This will help your movers streamline their activities and ensure everything gets to the proper place.
3.     Unpack Essentials
Once in the new place, unpack all the critical boxes first, such as bathroom toiletries, cleaning supplies, bedding, and basic flatware and dishes in the kitchen. Because you will be using these items immediately upon arrival, make sure to label these boxes as such so you know what to open first.
4.     Do a Quick Cleaning
Before you begin the daunting task of unpacking, this is the best time for a quick cleaning of the home. This will ensure you're starting with a clean slate, which will also lend itself to an easier unpacking process.
5.     Tell Family
Notify close friends and family members that you have left the old residence and are now in the new one. Tell those select people to pass the word. You will be too tired and drained to make several phone calls on that first day. By delegating these tasks, you will be able to focus on what's important: unpacking and getting settled.
6.     Make the Bed
At the end of moving day, you will be mentally and physically exhausted. When your bed is all made up and waiting for you, you will be so thankful you thought of this detail beforehand.
7.     Prep the Shower
The other thing you're going to want to do after the hustle and bustle of moving day is take a long, hot shower. Unpack all shower and bath essentials so you can hop right in the shower without a hassle. Get the toilet paper and toothbrushes in their place as well.
There are many things to think about on moving day, but with a plan in mind, everything will go much more smoothly.
Contact Heroes Moving and Storage
If you need help with the tasks involved on moving day, we are more than qualified to help. Just contact us at 804-409-0429 for a free quote today.